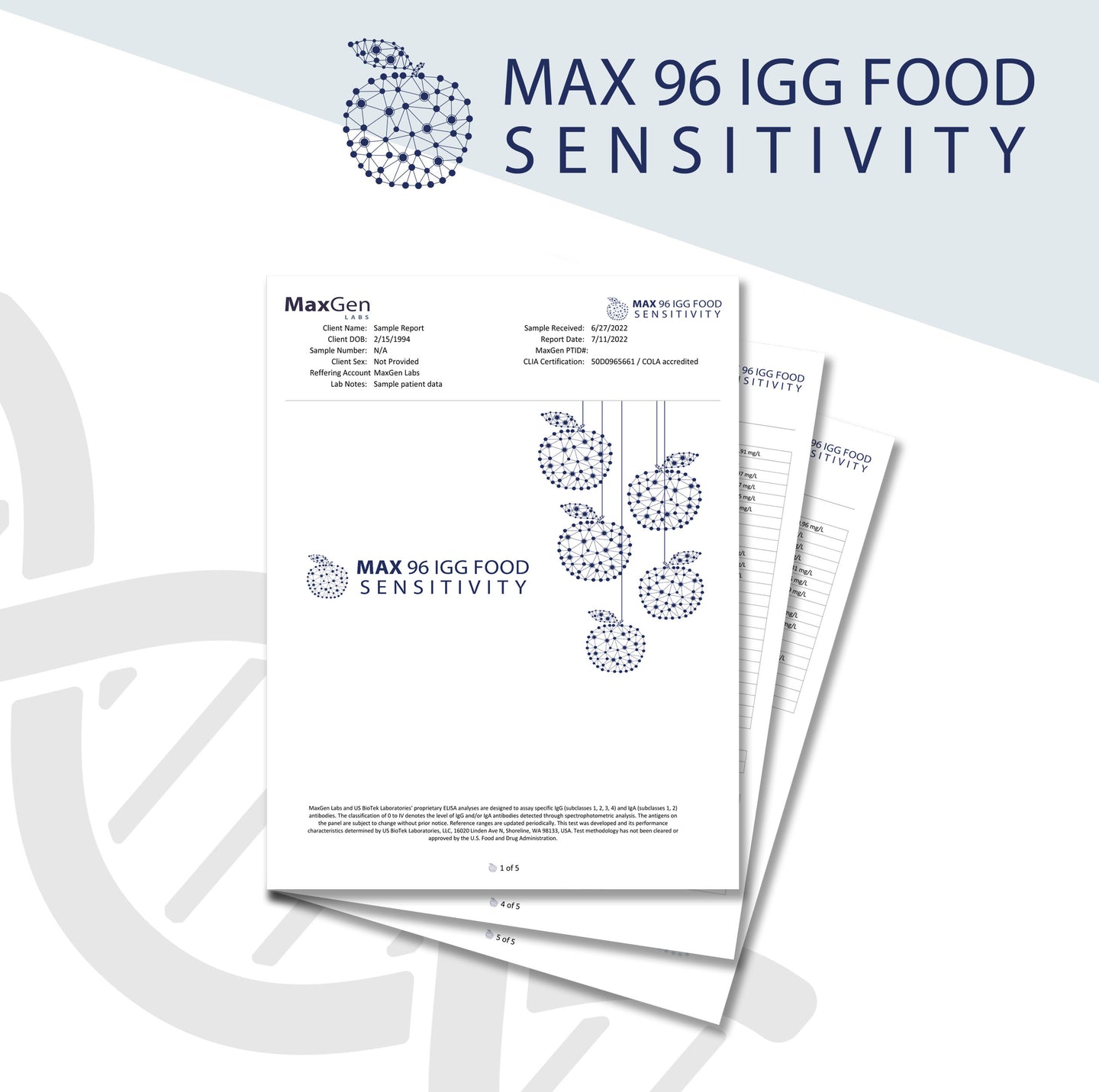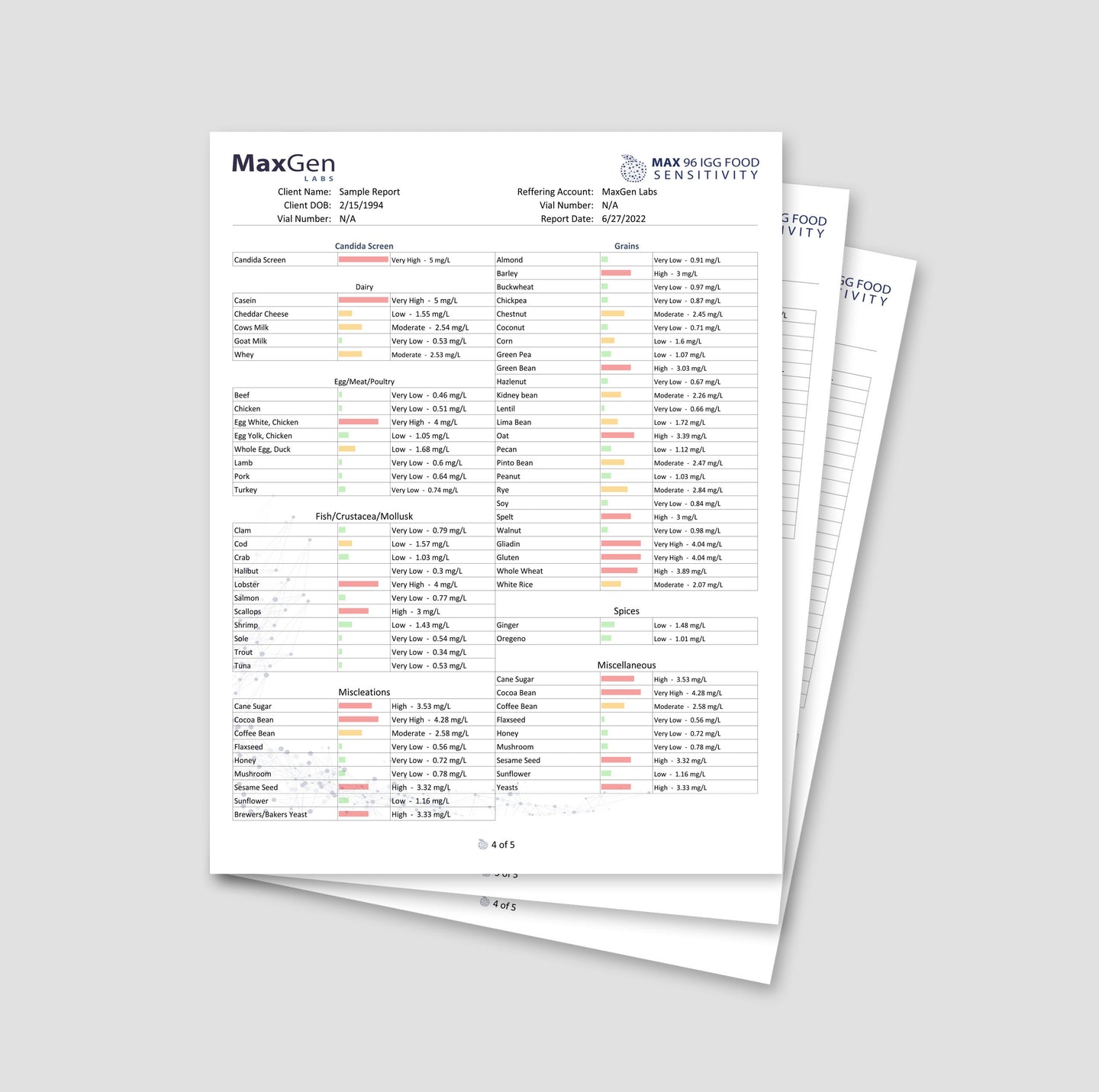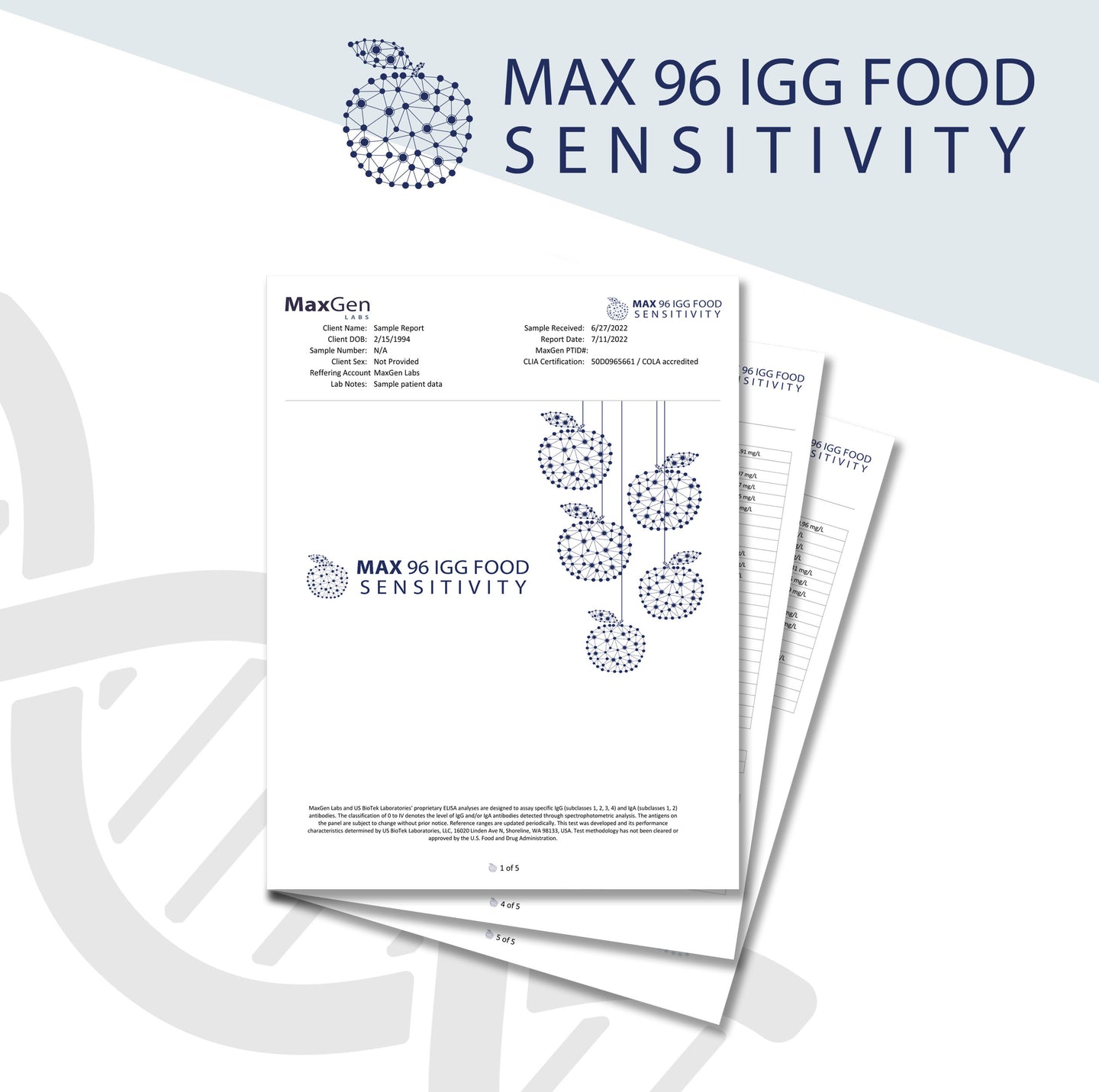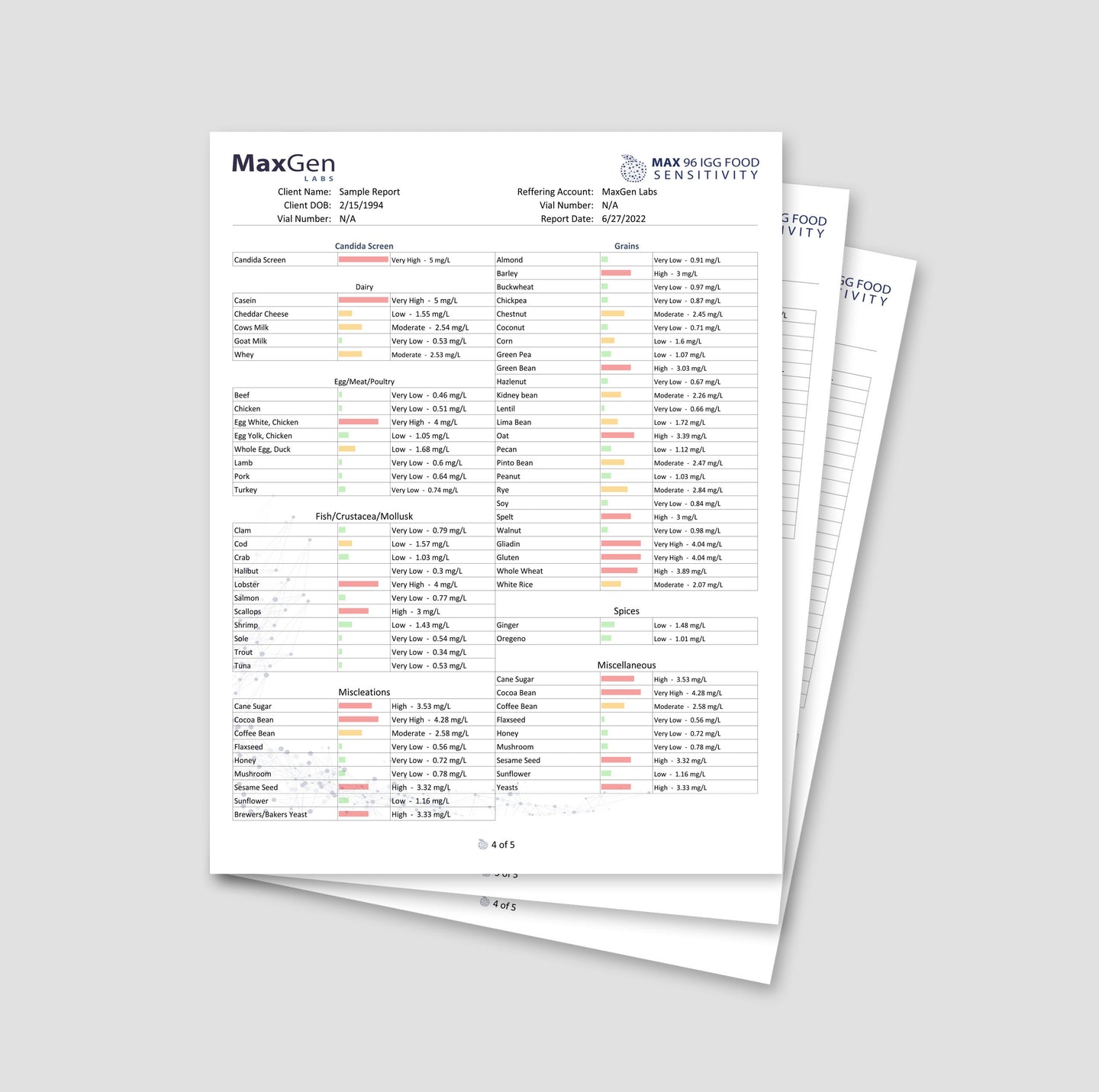 Regular price
$169.00 USD
Regular price
Sale price
$169.00 USD
Unit price
per
Sale
Sold out
Learn about your body's immune response to different foods
This home test kit is designed to determine your unique relationship with food. This Food Sensitivity Panel tests the reactivity levels of your IgG antibodies to 96 foods and offers recommendations to optimize your diet.
View full details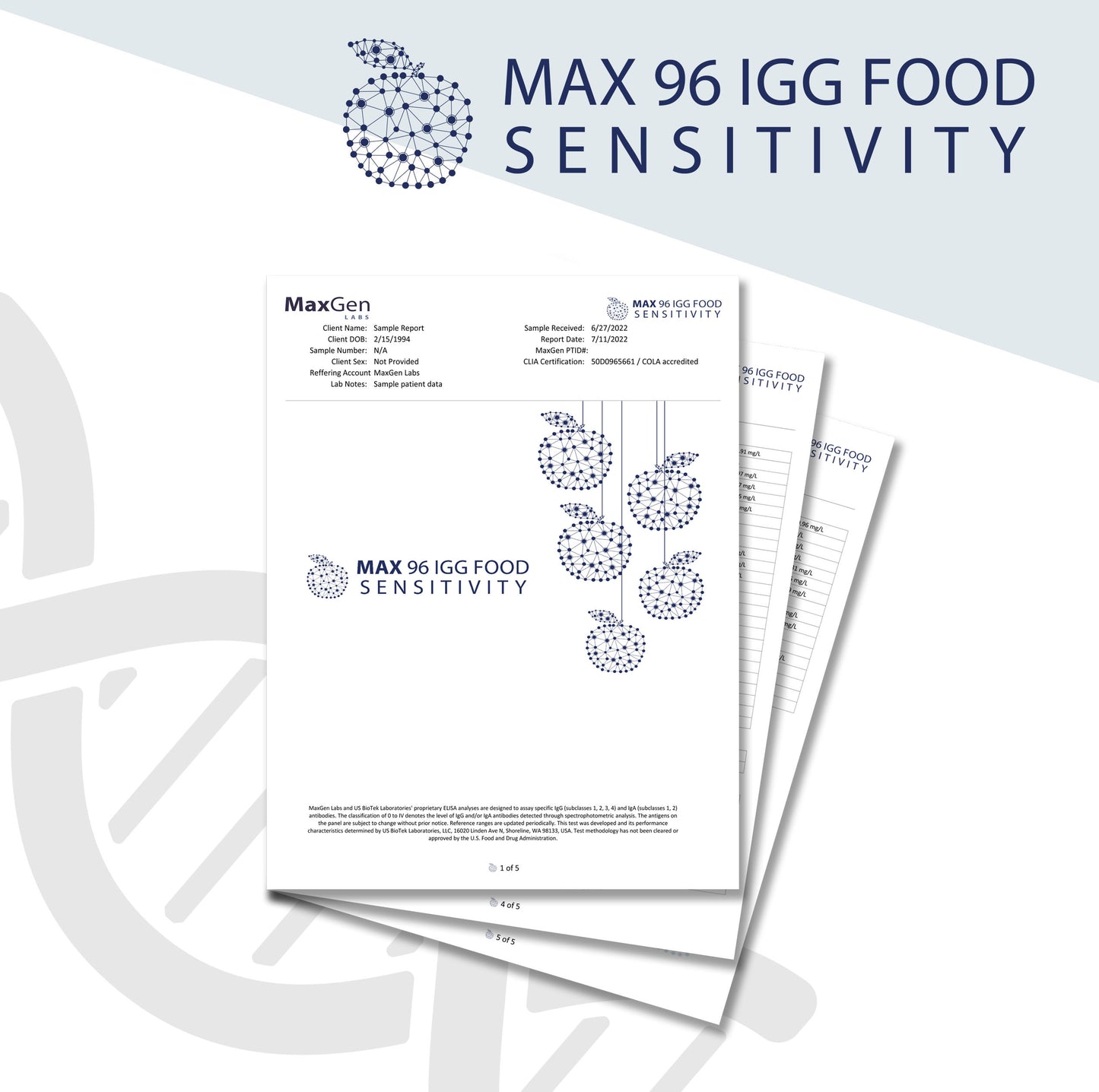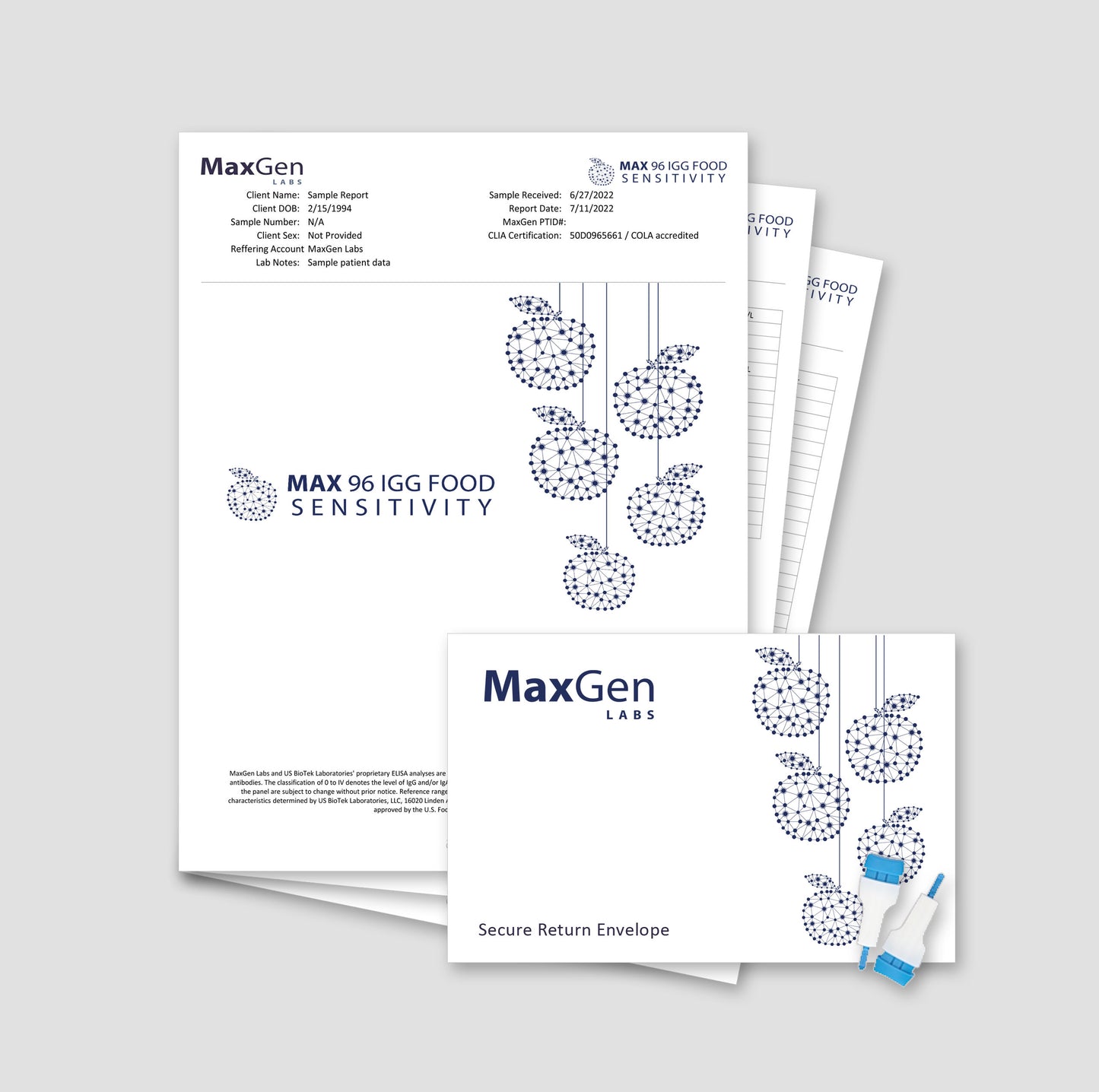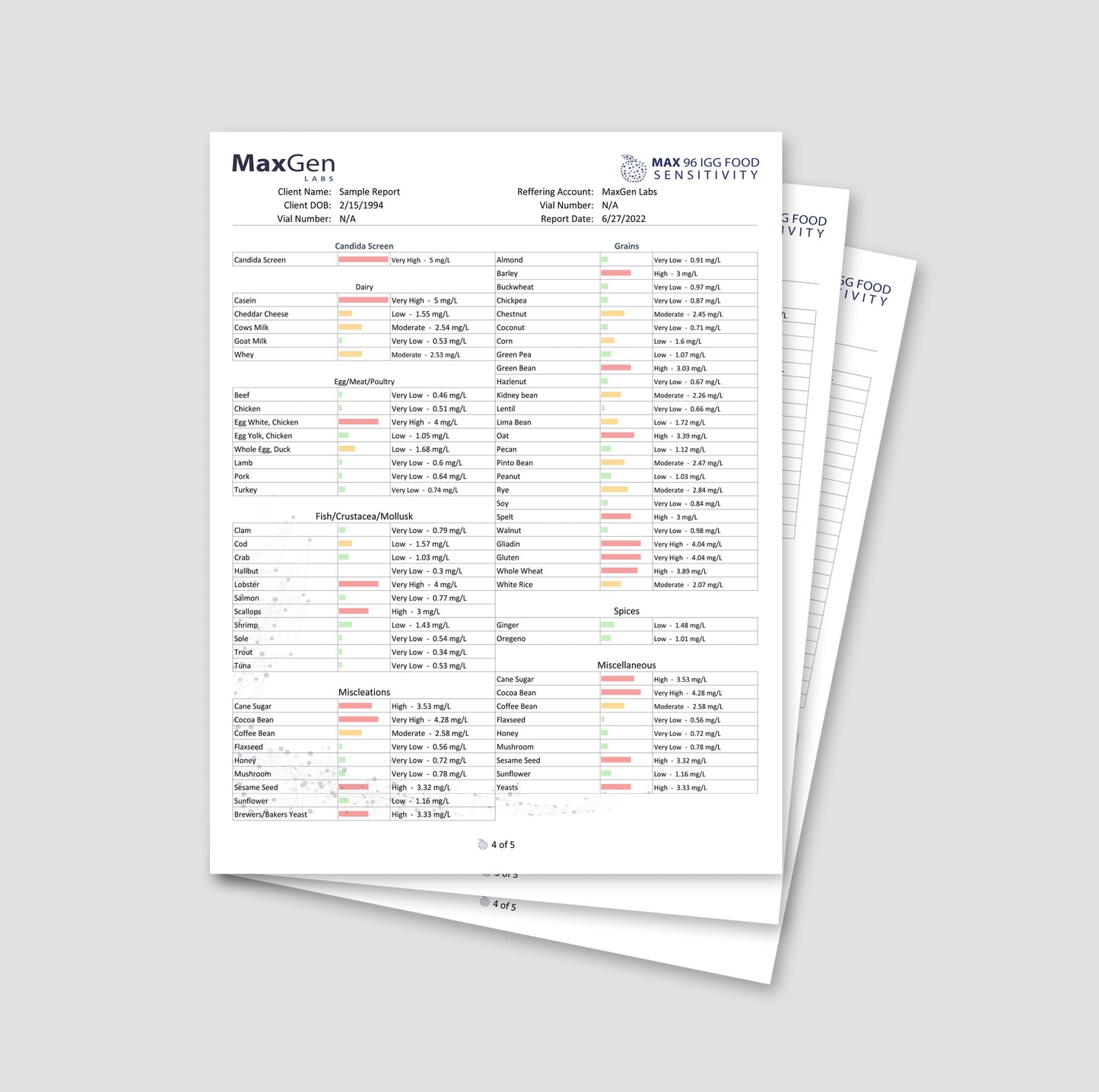 Details
About the product
Sample Collection
Related Symptoms
What's included
Food List
Food sensitivities are inflammatory responses of the immune system triggered by food allergens. Unlike food allergies, the symptoms of a food sensitivity often occur hours or even days after exposure, making it difficult to pinpoint the specific offending food(s). This delayed reaction is what causes the majority of the 12 million people estimated to suffer from food sensitivities unaware and blaming things like aging for their chronic symptoms.
The foods identified in your report may streamline the process of identifying triggering foods.
IgG is an antibody that can activate the pro-inflammatory complement system (complement cascade) associated with chronic inflammatory conditions. High levels of IgG (Moderate / High / Very High) overload receptors and drive the inflammatory reaction while low levels of IgG (Very Low / Low) indicate tolerance.
IgG testing is the most commonly performed food sensitivity testing and foods that are only high in IgG can often be safely re-introduced after a period of abstinence. Retesting can be helpful in determining higher priority foods for long term avoidance.
This Food Sensitivity Panel tests your IgG reactivity to 96 foods. If you want a more comprehensive report, you can check out our Food Sensitivity 240
Why Take A Food Sensitivity Test
Certain foods can contribute to food sensitivity symptoms like headaches, irritability or nervousness, as well as digestion issues like bloating, stomach pain, indigestion, and heartburn.
How To Read Your Results
Each food will be rated Very Low, Low, Moderate, High, and Very High. A VERY HIGH result indicates an increased IgG reactivity to food antigen, which means that the food is very likely to give you symptoms.
The test provides helpful suggestions on what to remove from your diet.
Who should be tested
If you feel that the headache, stomachache, indigestion, and other discomforts you're experiencing could be related to what you eat, our Food Sensitivity Panel will help single out which foods might be contributing to such food sensitivity symptoms.
People experiencing food sensitivity symptoms use our Food Sensitivity Panel to help them determine which foods could be related to their IgG reactivity.
CLIA Certified Labs
MaxGen Lab tests meet the requirements and are certified under the Clinical Laboratory Improvement Amendments of 1988 (CLIA) regulations.
Reliable Reporting
Our reports are designed by seasoned practicing physicians using peer-reviewed research and trusted by physicians worldwide.
Secure Data
Our customer accounts have bank-grade encryption and the highest level of protection to ensure your data is safe and accessible only to you.
Easy To Understand
You can easily get a clear picture on your health because our test results are simple to understand.
Personalized
The report you'll receive is specifically created just for you.