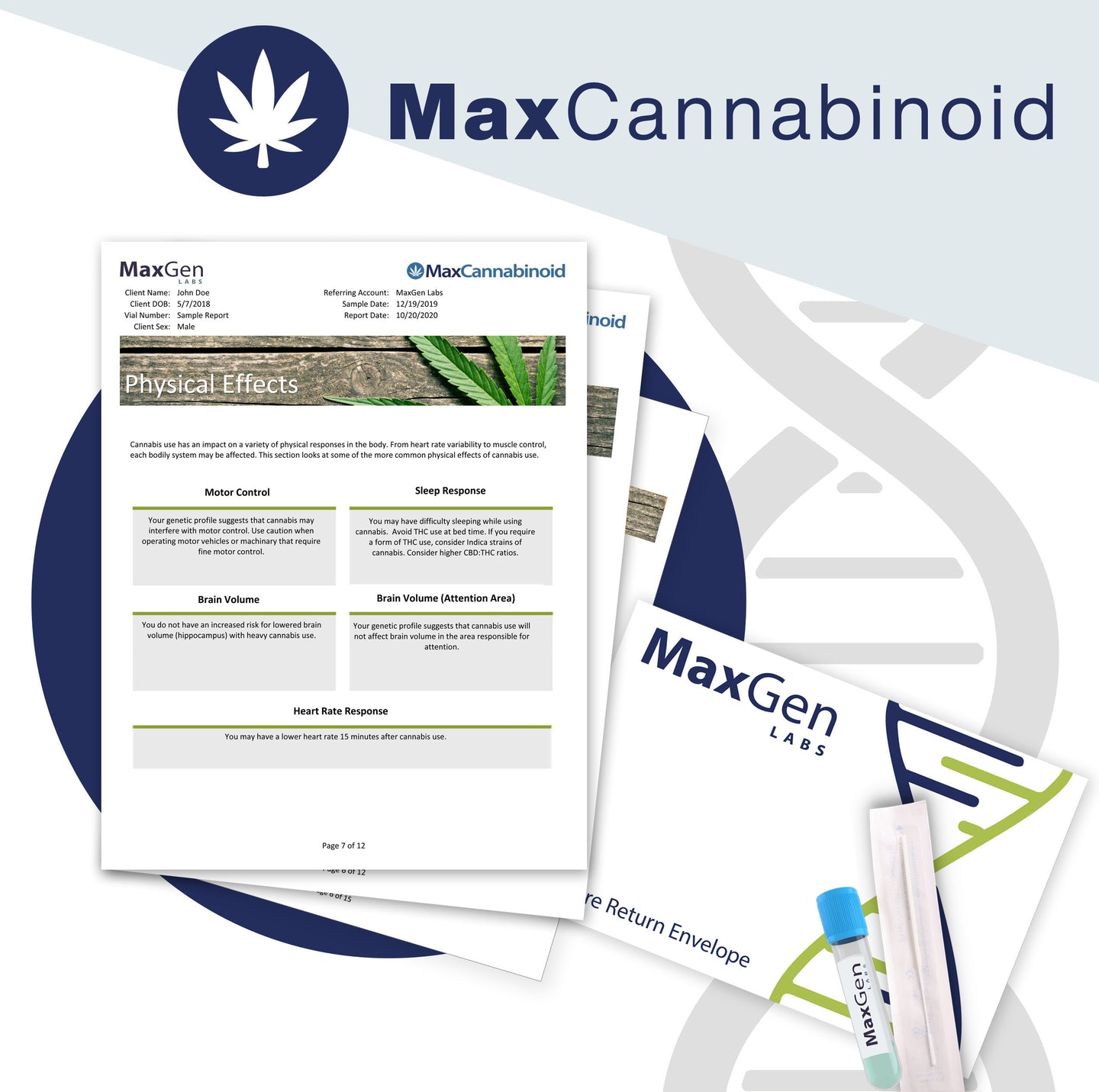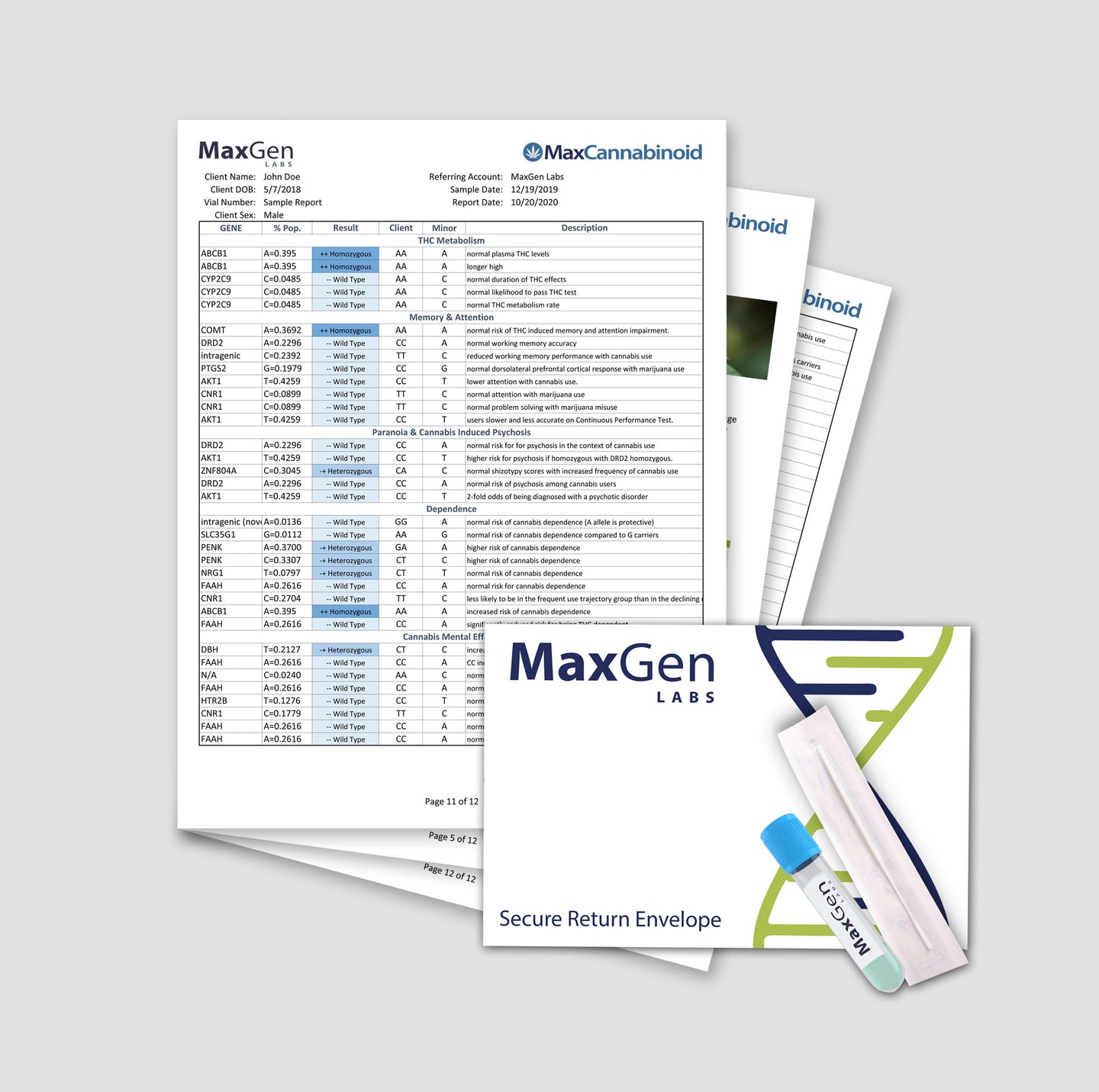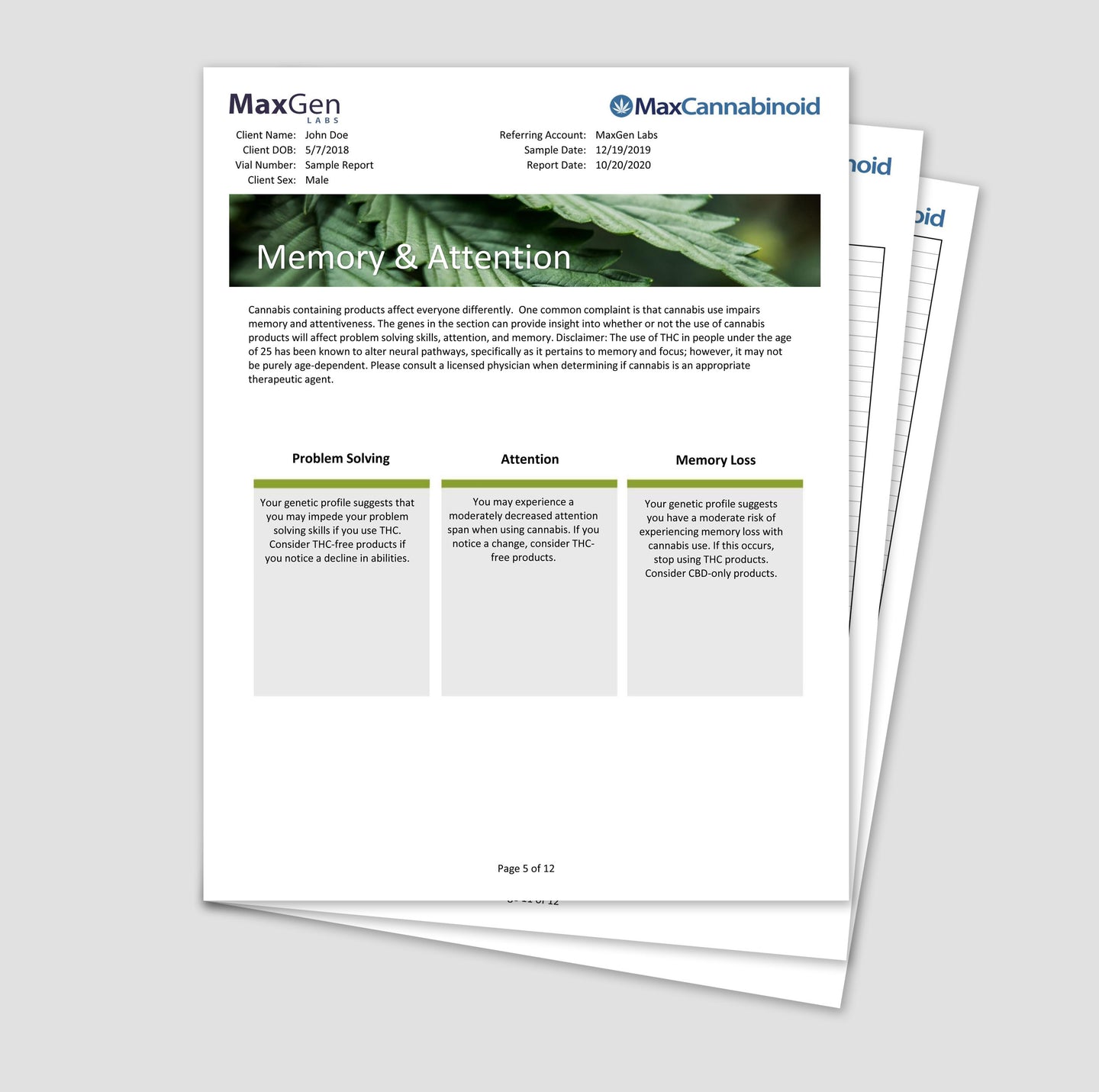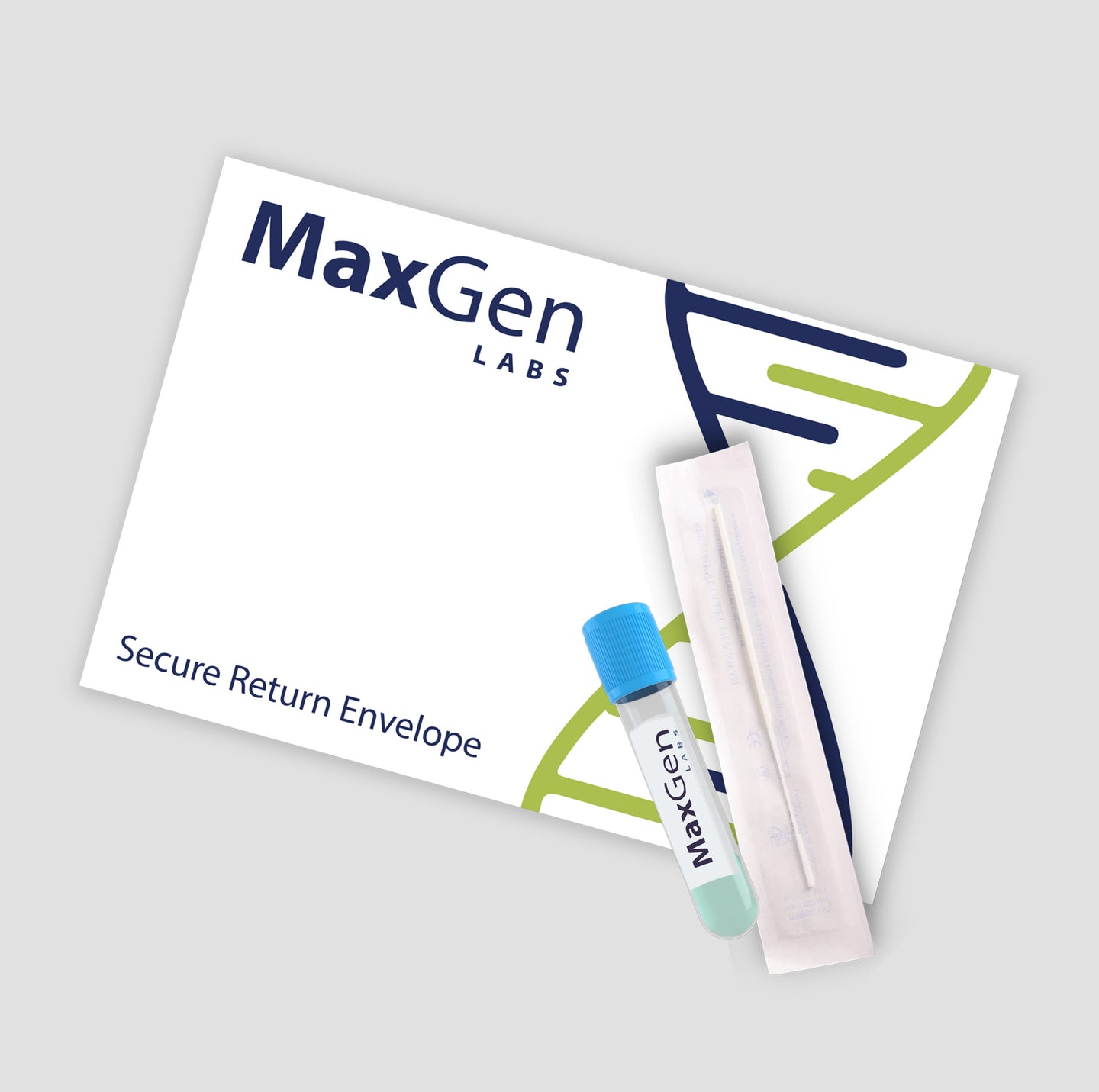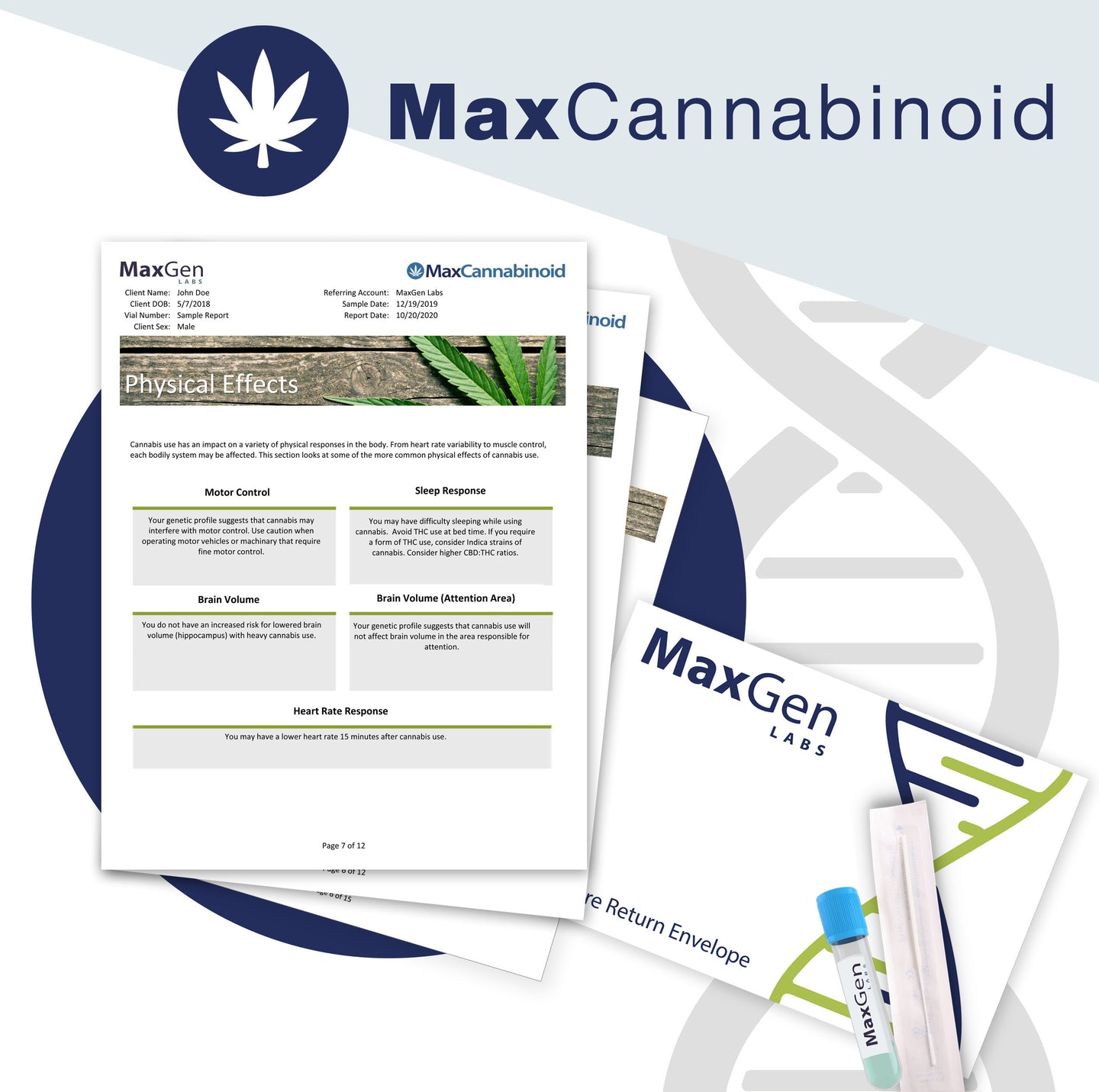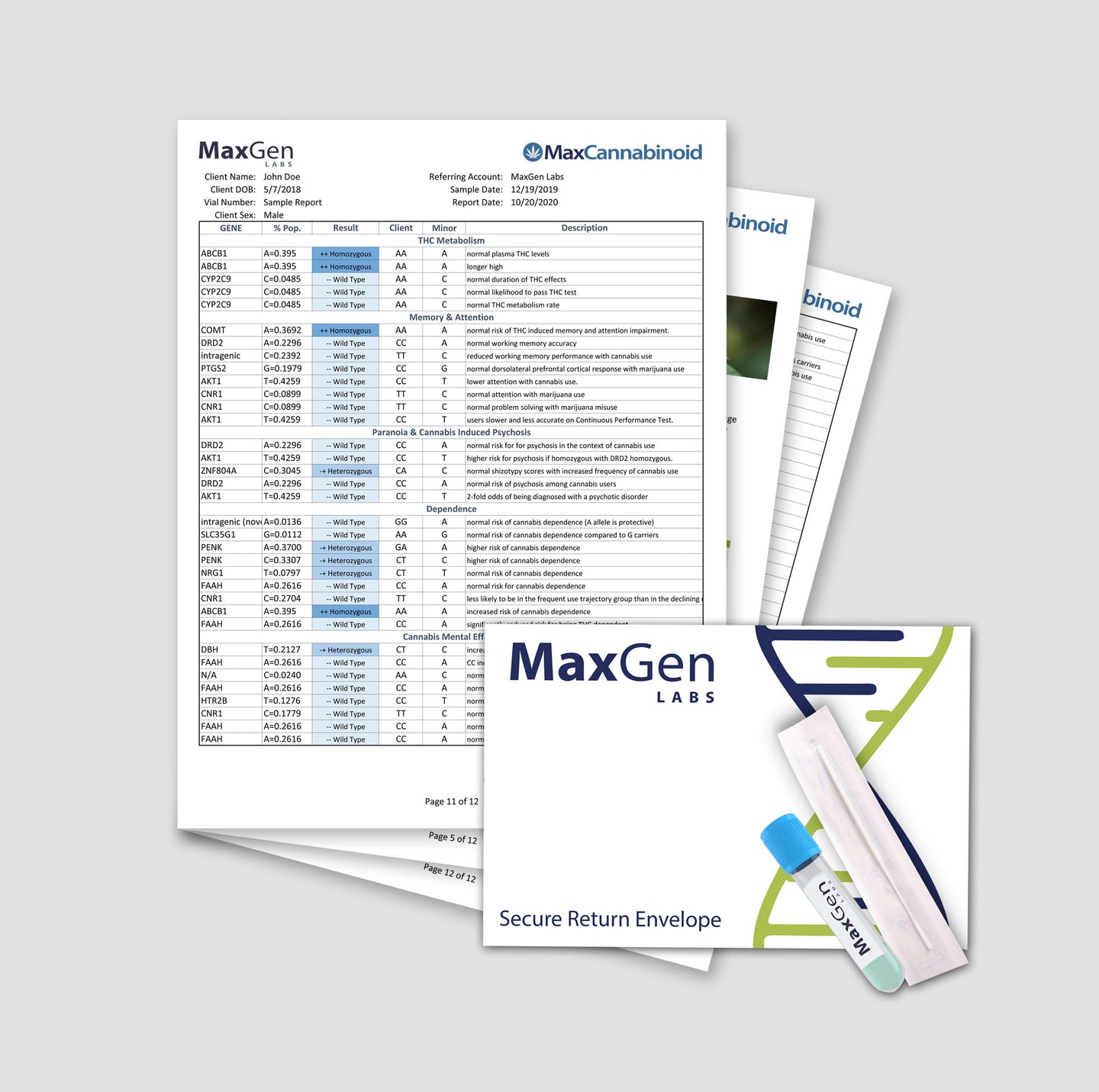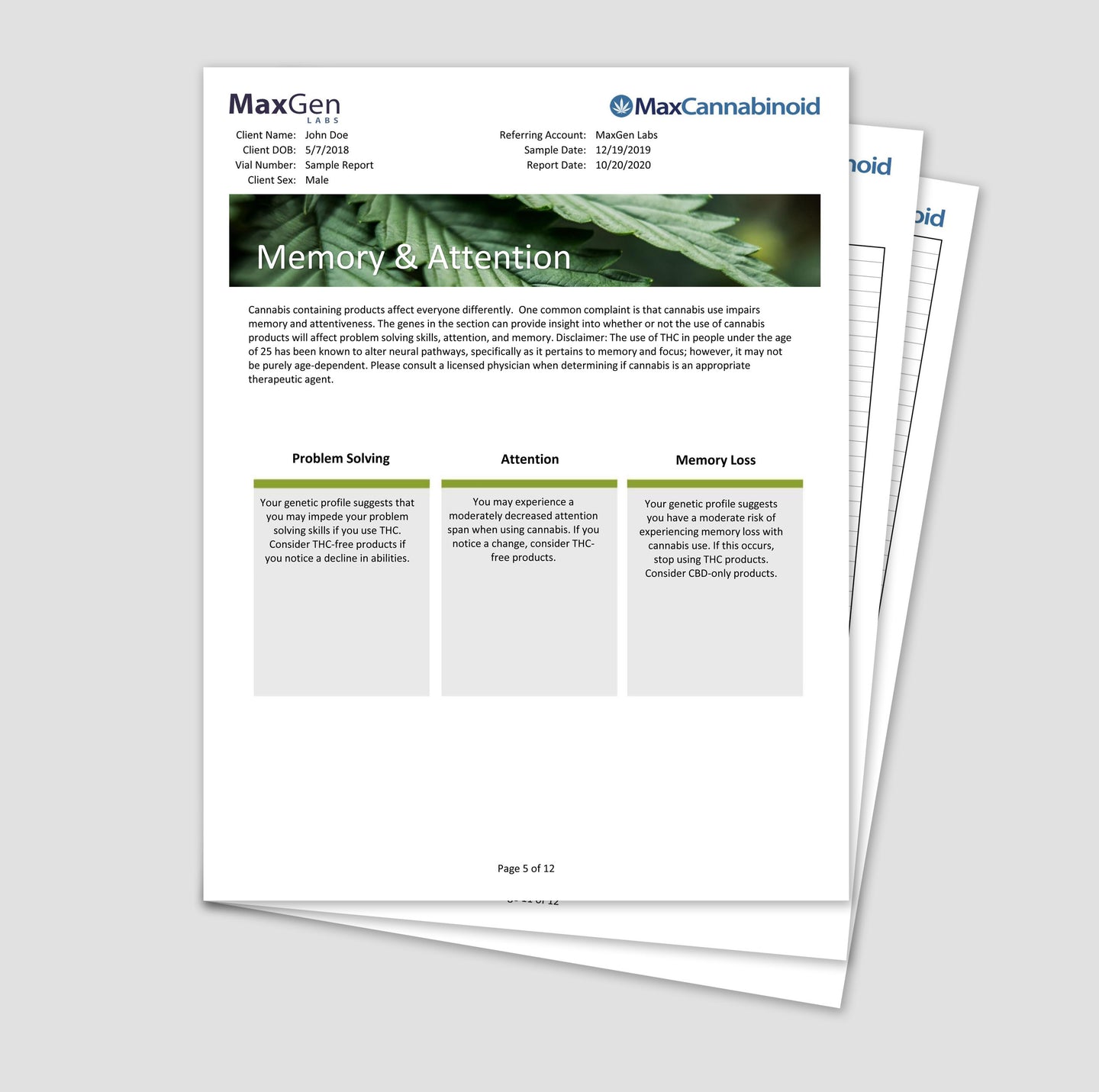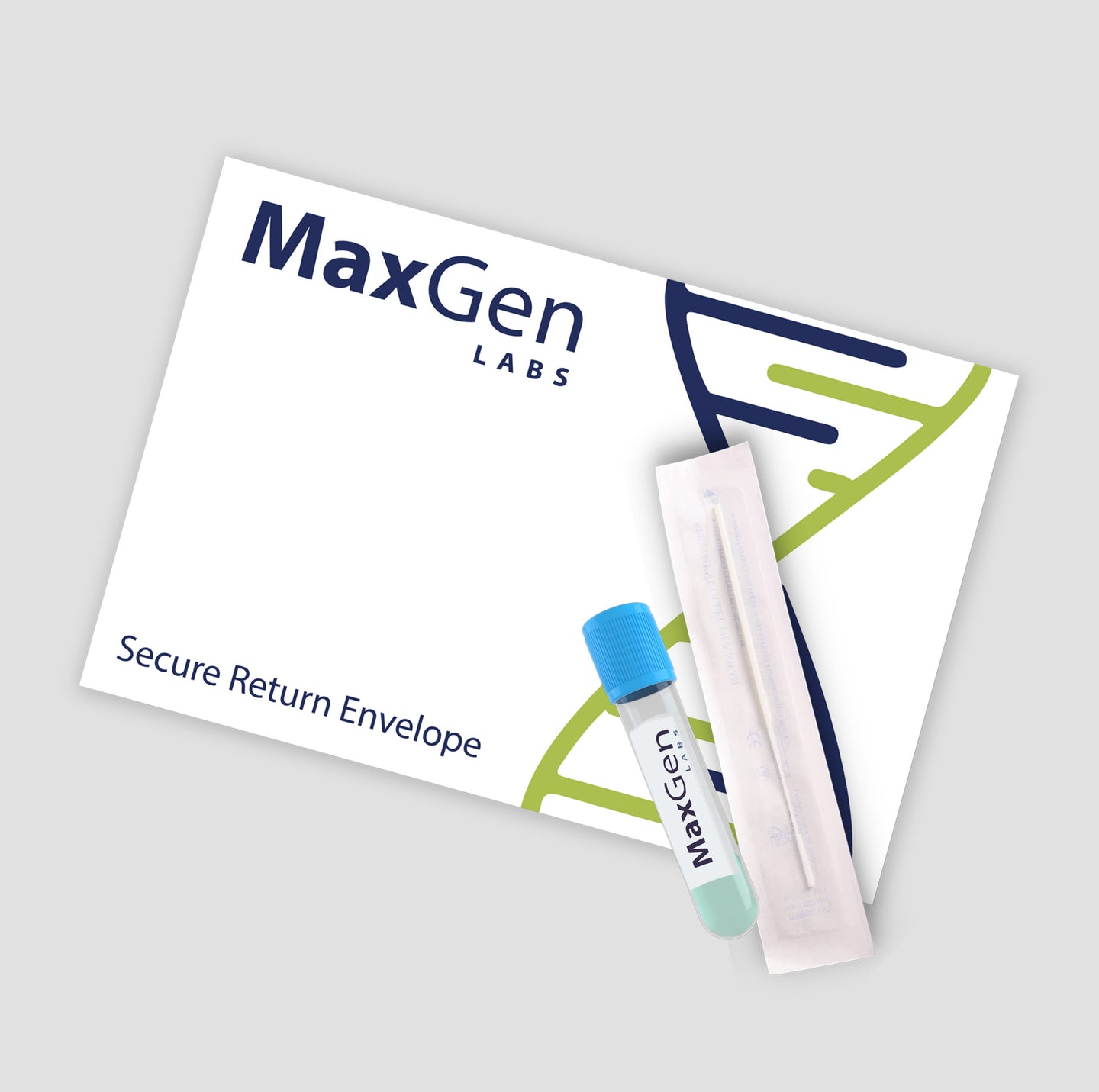 Regular price
$125.00 USD
Sale price
$60.00 USD
Unit price
per
Sale
Sold out
Discover your wellness potential!
This genetic test is ideal for those considering using THC or CBD. This test can provide insights on how you respond to products containing higher ratios of CBD or THC, and also learn about your own genetic response to certain THC or CBC products.
View full details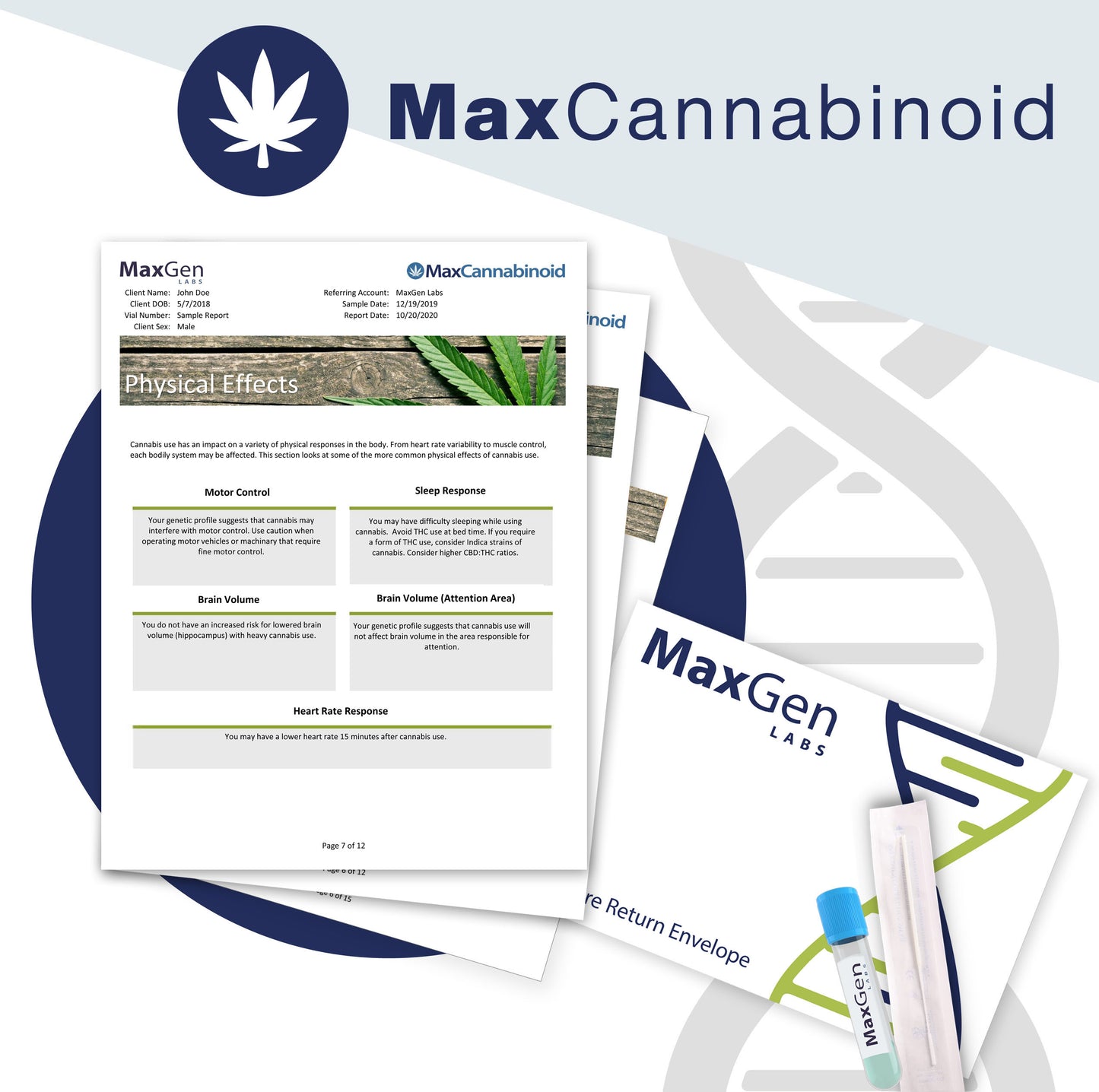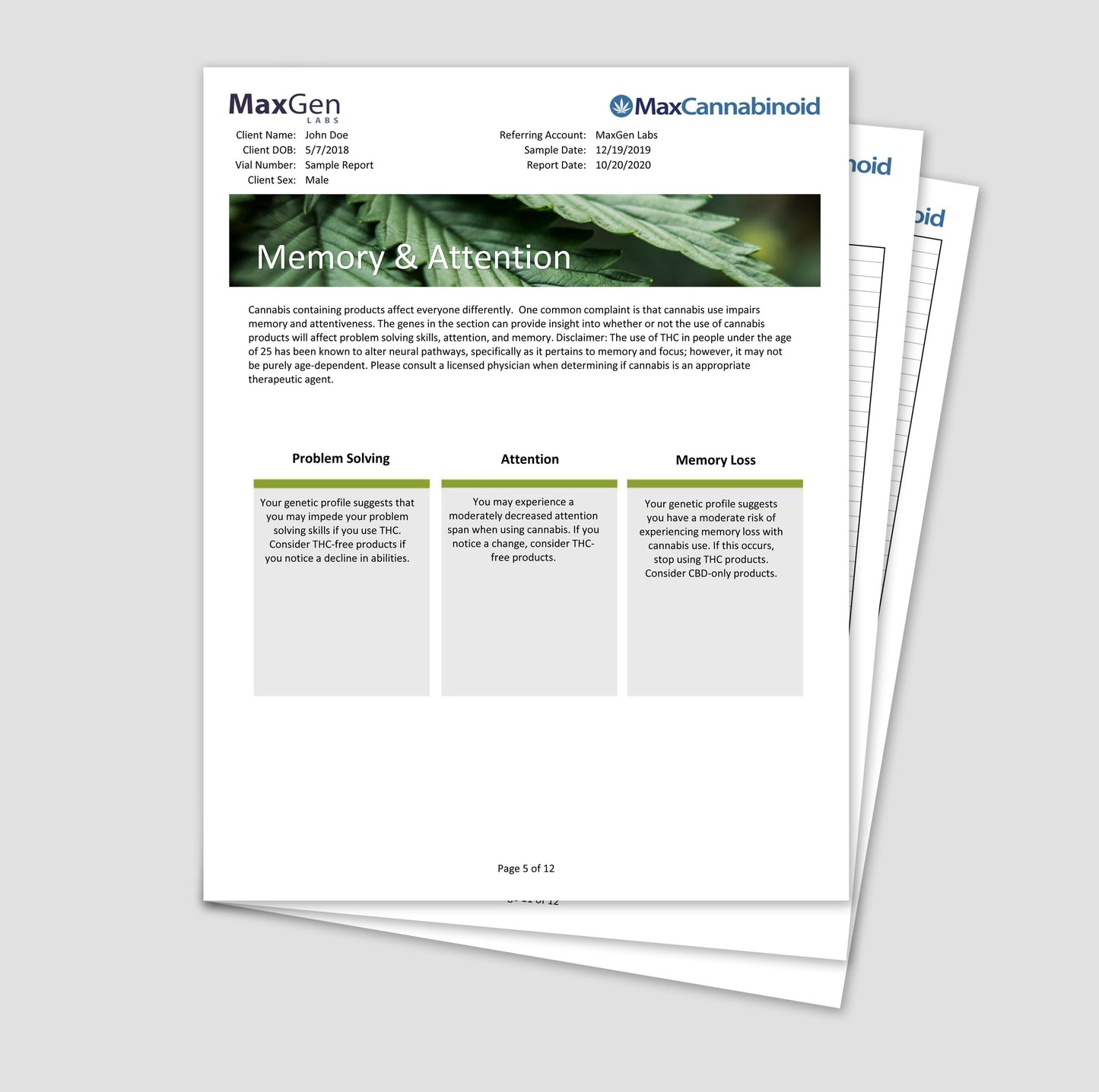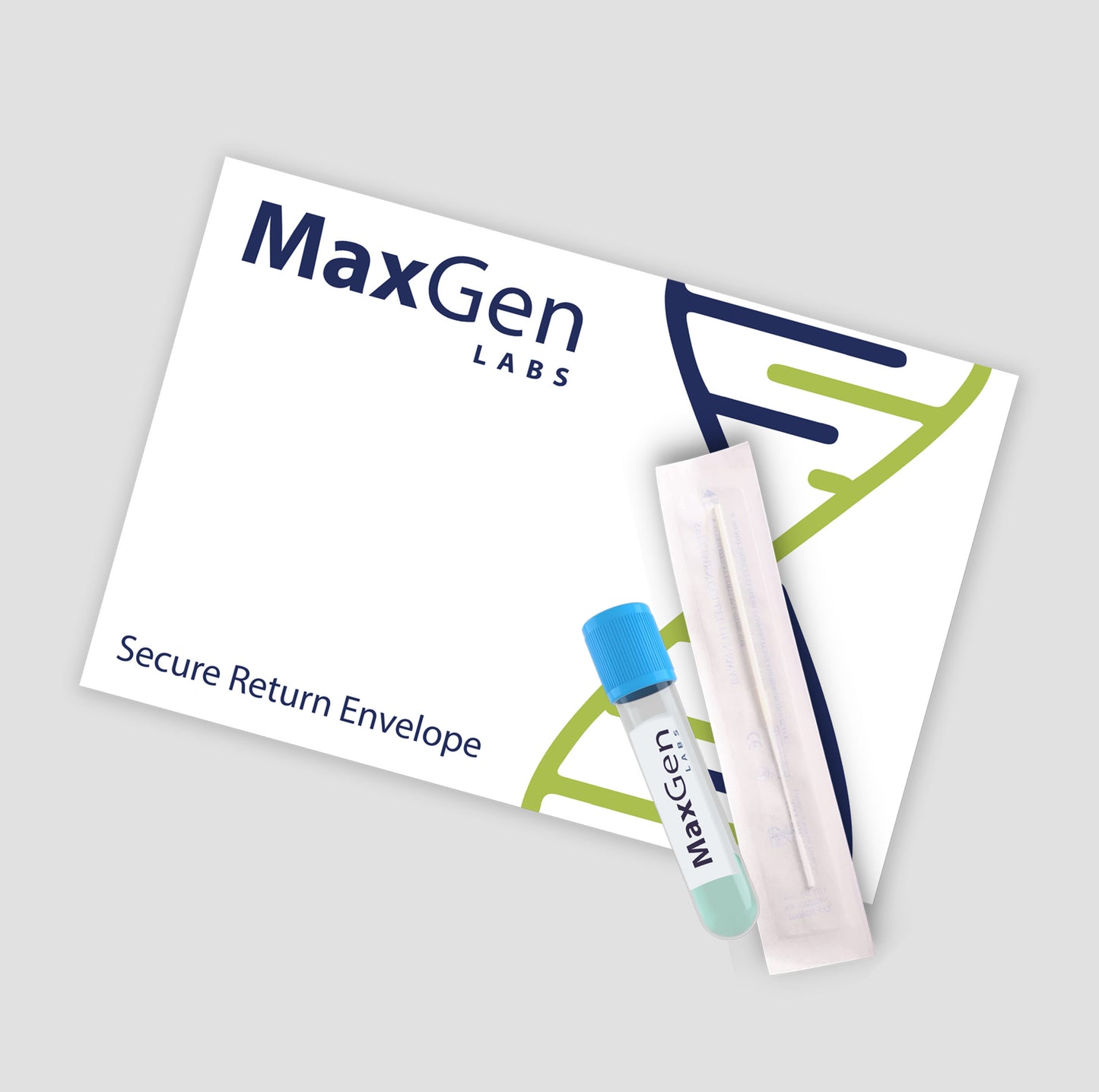 Details
About the product
Who should be tested
Related Symptoms
What's included
Sample Collection
Discover your Wellness Potential!
The MaxCannabinoid panel evaluates genes associated with emotional and physical responses to cannabis use. Not everyone responds the same to cannabis. Some individuals are more likely to experience adverse side effects, longer lasting effects, and even brain growth disturbances with cannabis use.
Specifically, this test provides customized results that indicate which cannabis strains are most compatible with your profile. DNA testing identifies genetic markers that indicate how your body will react to a single cannabis product or a combination of cannabis products. Learn your genetic response to specific THC or CBC products in order to have fewer average experiences.
In this report, you will see how the issues listed below are affected by cannabis use.
THC metabolism
Chances of psychosis or paranoia
Memory or attention
Dependence risk
Anxiety
Focus
Depression
Happiness
Motor control
Brain size changes
Heart rate
Sleep response
Cravings
Withdrawal
ADHD
PTSD
Pain tolerance
Who should be tested
The MaxCannabinoid Panel is ideal for those considering using THC or CBD based products. This test can reveal whether you would respond favorably to CBD or THC product.
CLIA Certified Labs
MaxGen Lab tests meet the requirements and are certified under the Clinical Laboratory Improvement Amendments of 1988 (CLIA) regulations.
Reliable Reporting
Our reports are designed by seasoned practicing physicians using peer-reviewed research and trusted by physicians worldwide.
Secure Data
Our customer accounts have bank-grade encryption and the highest level of protection to ensure your data is safe and accessible only to you.
Easy To Understand
You can easily get a clear picture on your health because our test results are simple to understand.
Personalized
The report you'll receive is specifically created just for you.