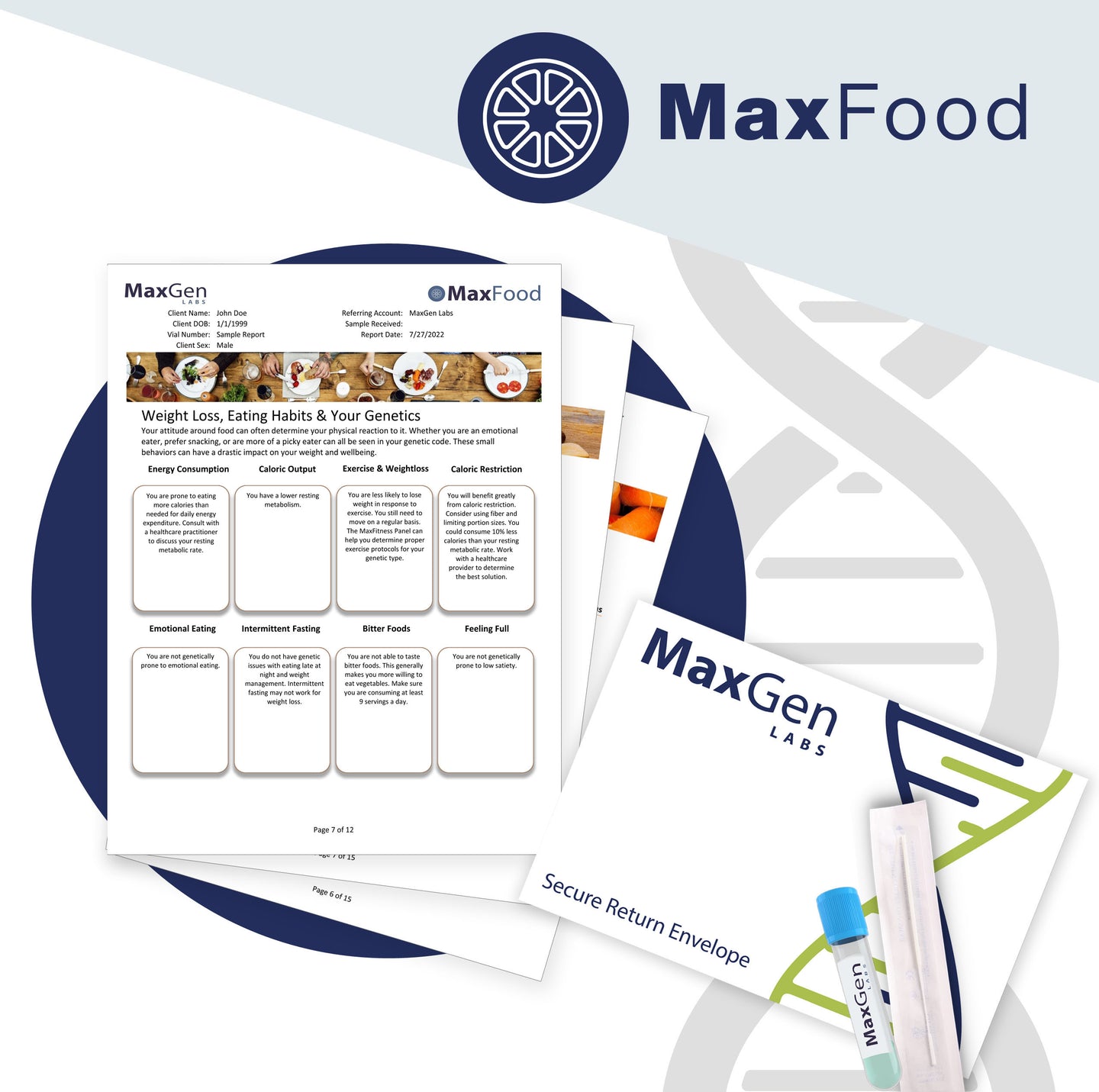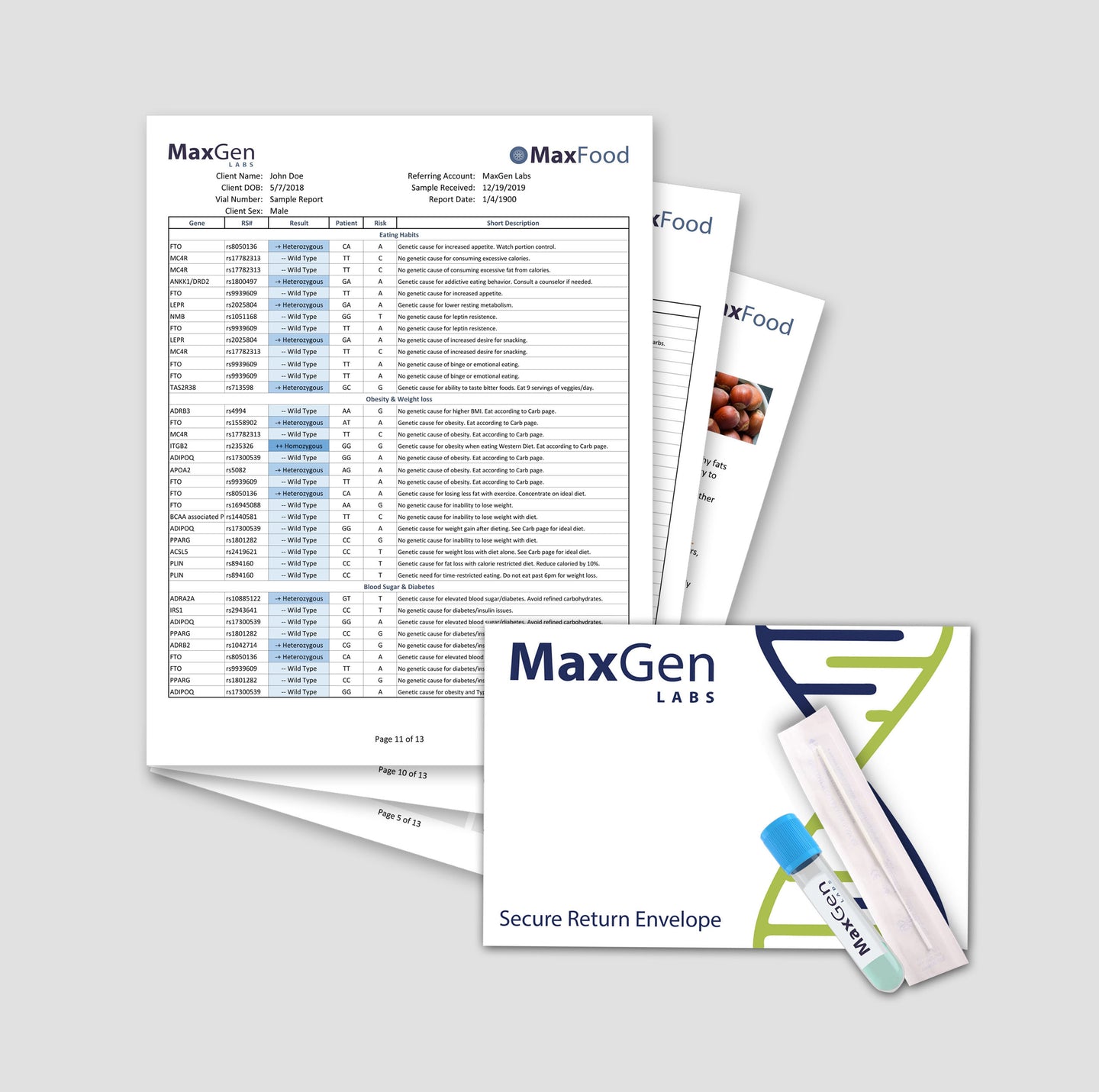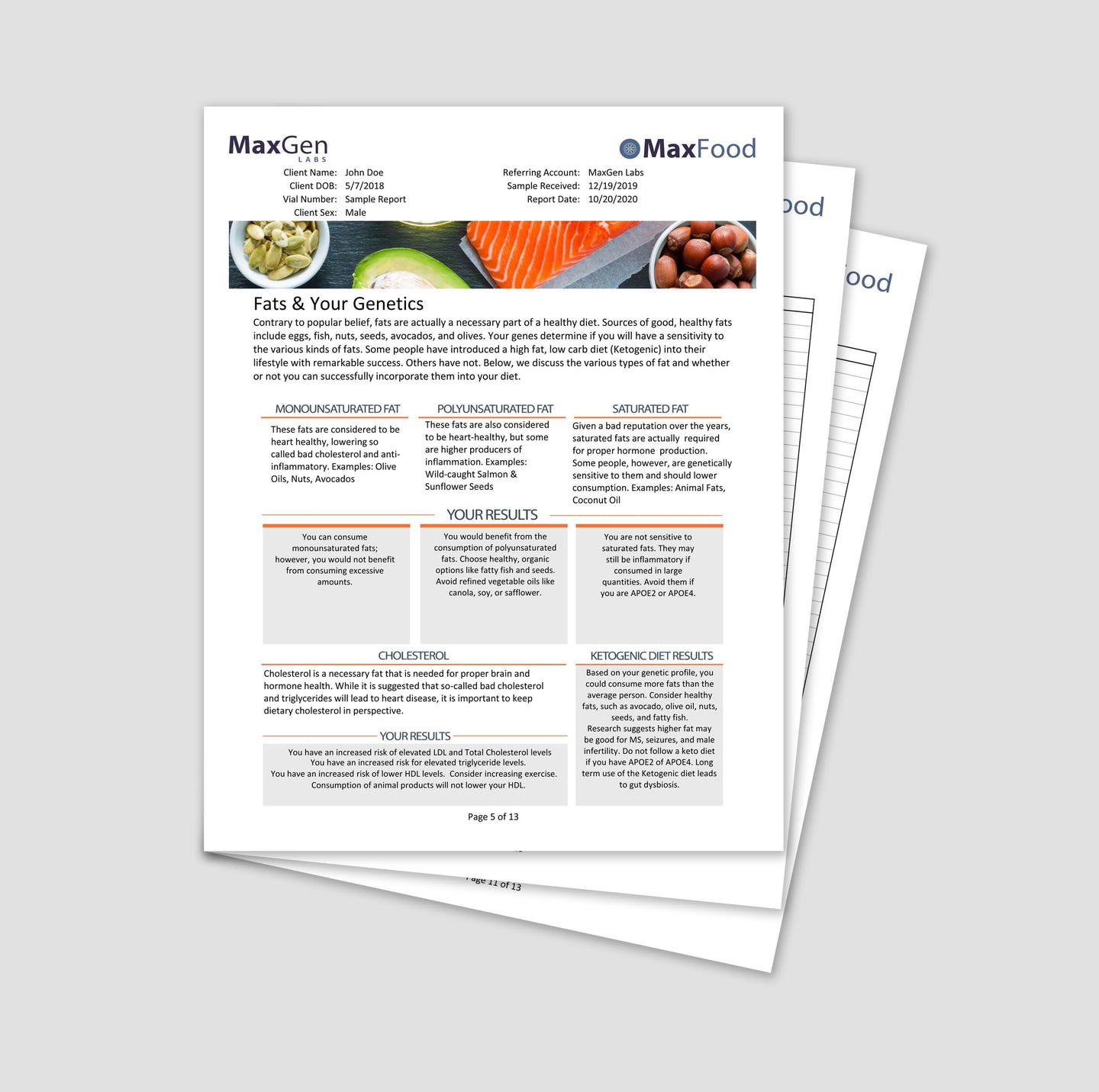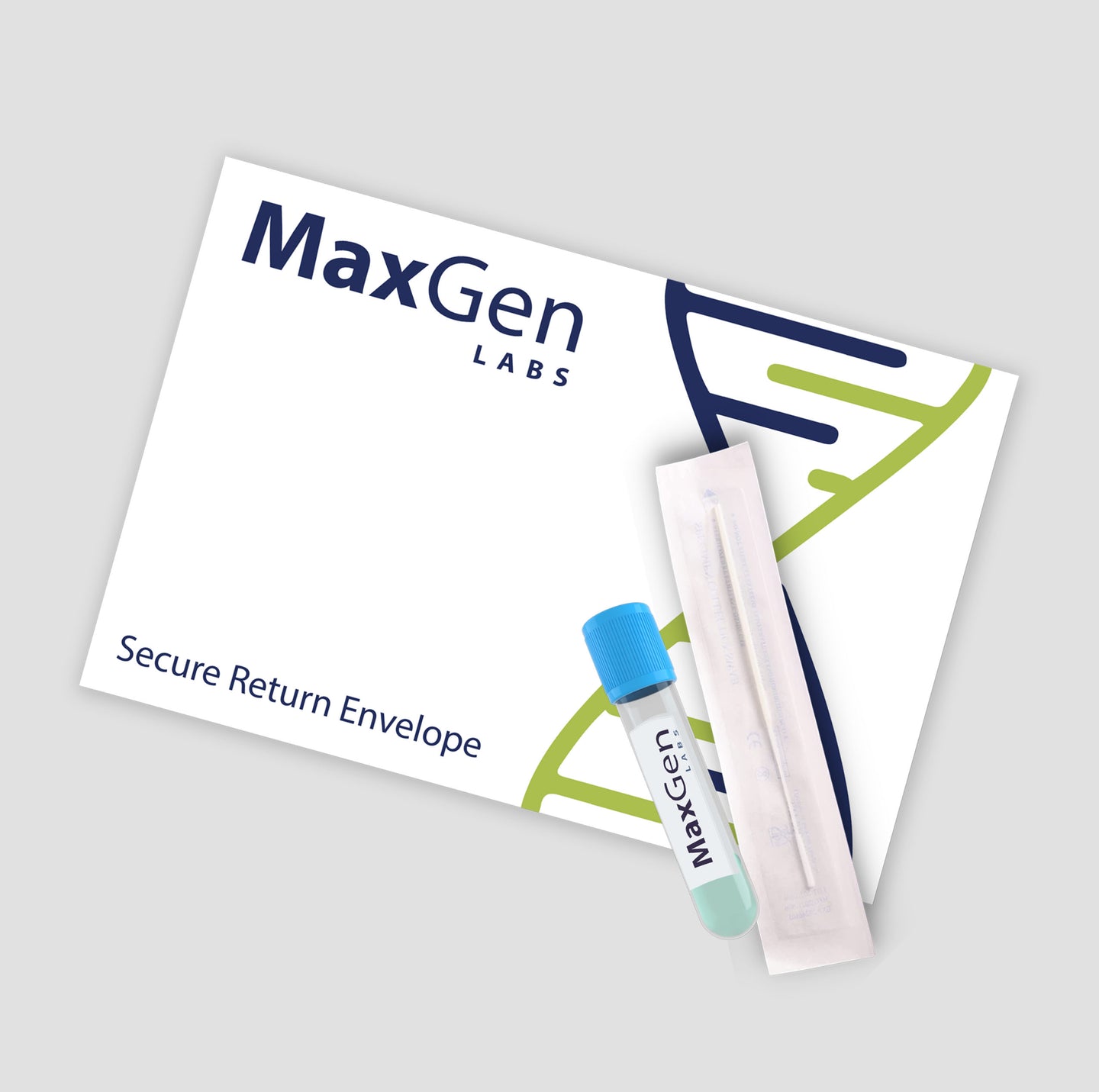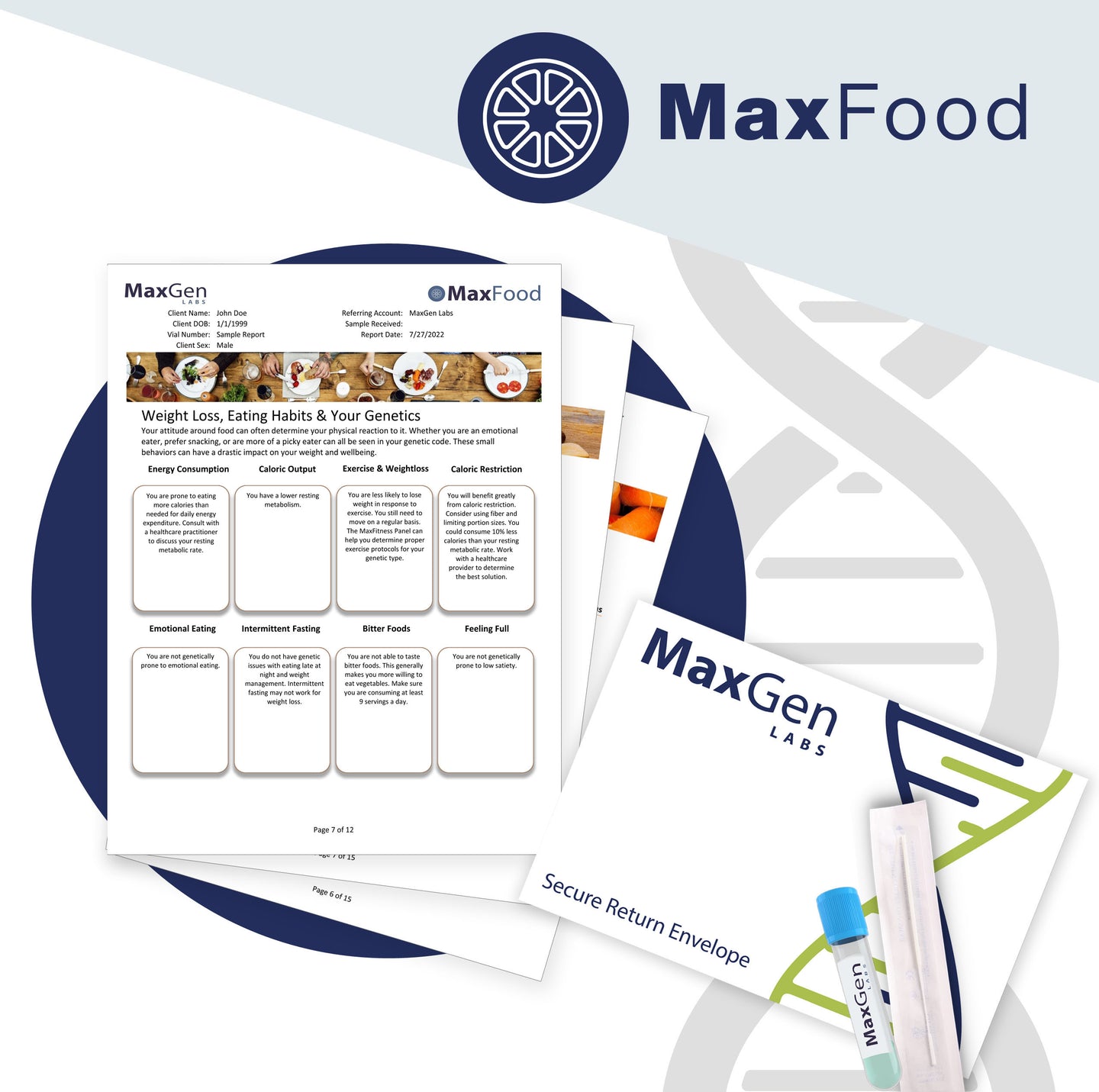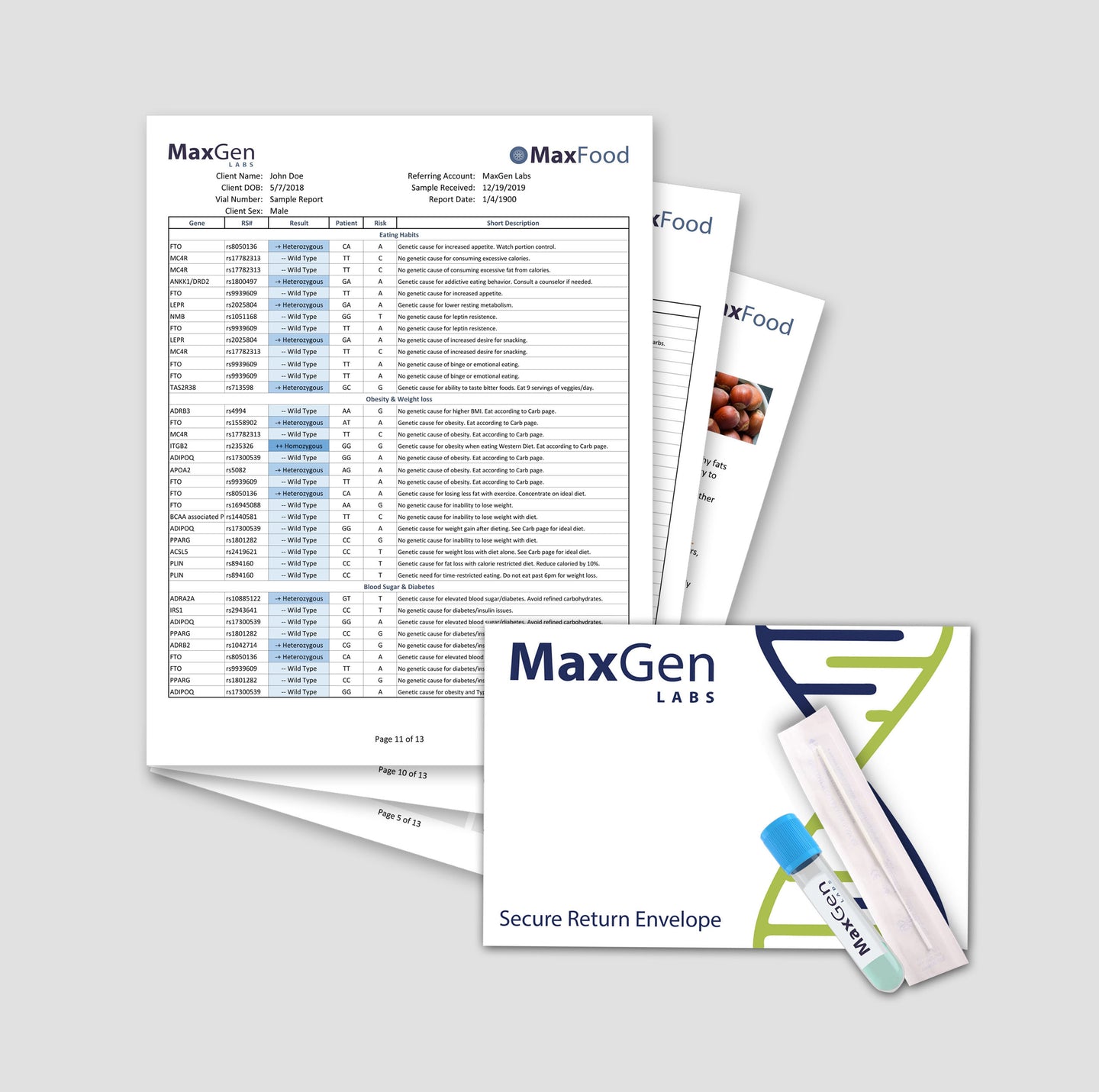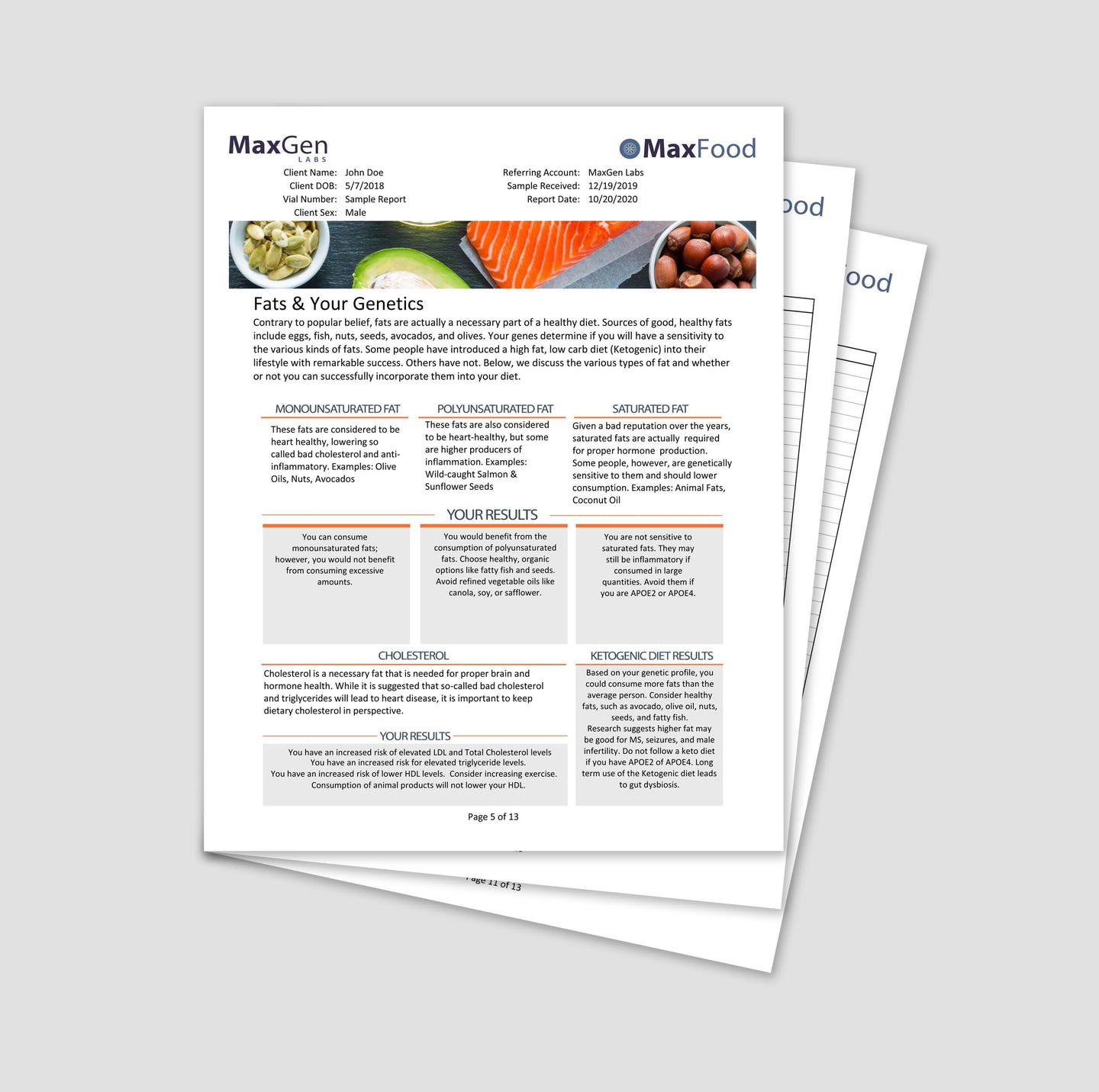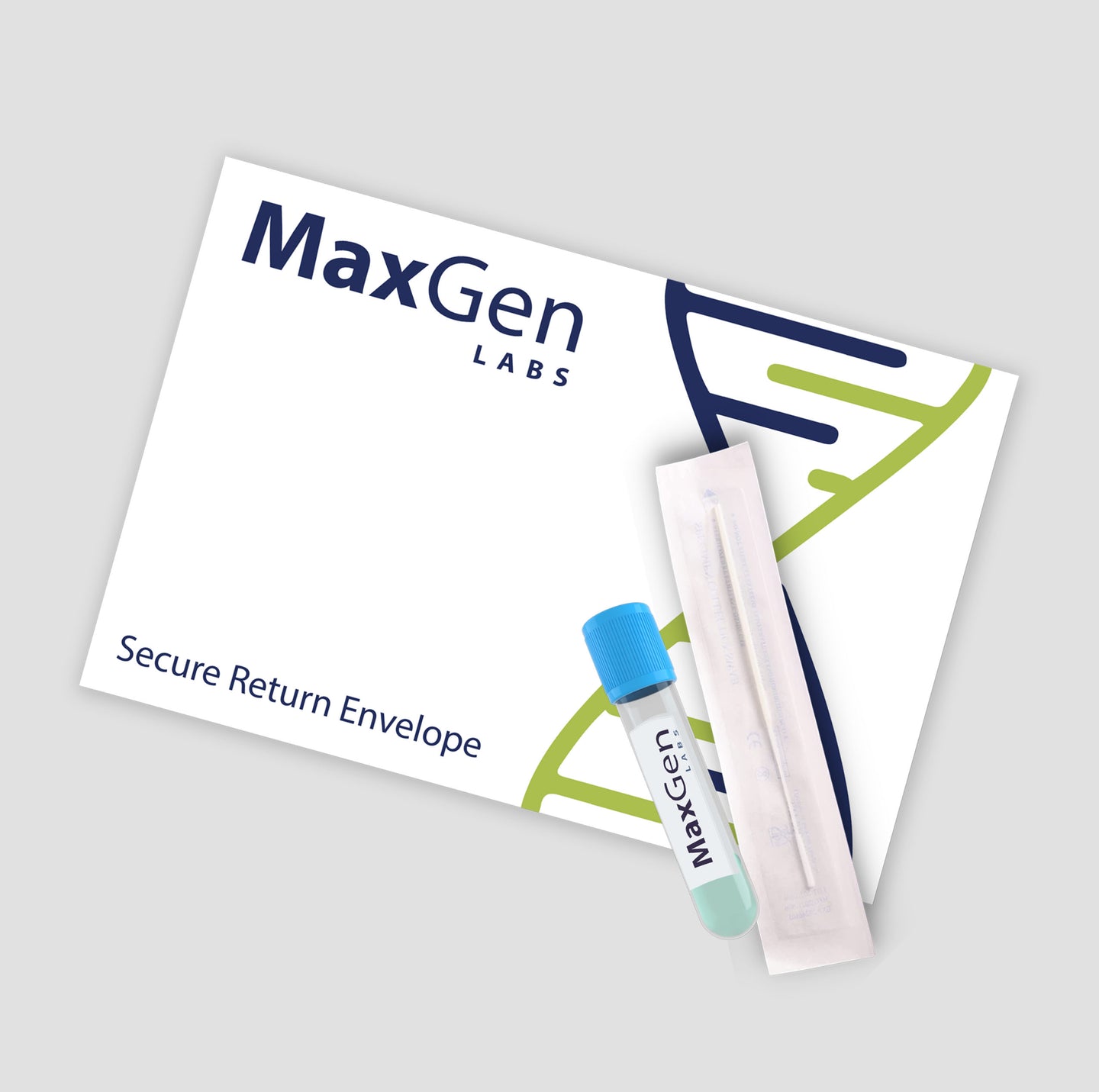 Regular price
$179.00 USD
Regular price
Sale price
$179.00 USD
Unit price
per
Sale
Sold out
Healthier Everyday!
The MaxFood Panel looks at how you process certain foods, your eating behaviors, intolerance and risks based on your unique genes. It is designed to help you find the most effective path to attain your health goals through food.
View full details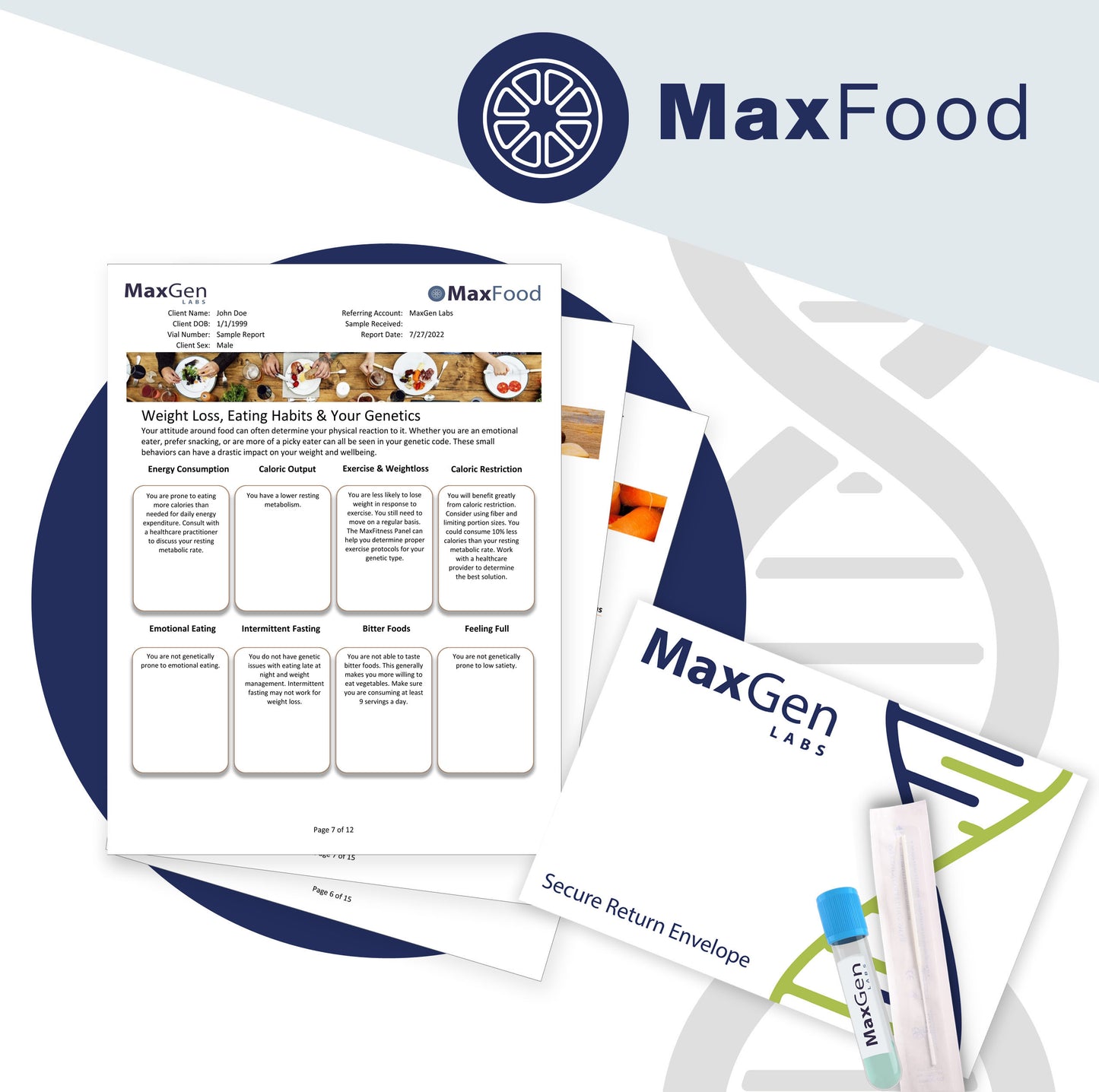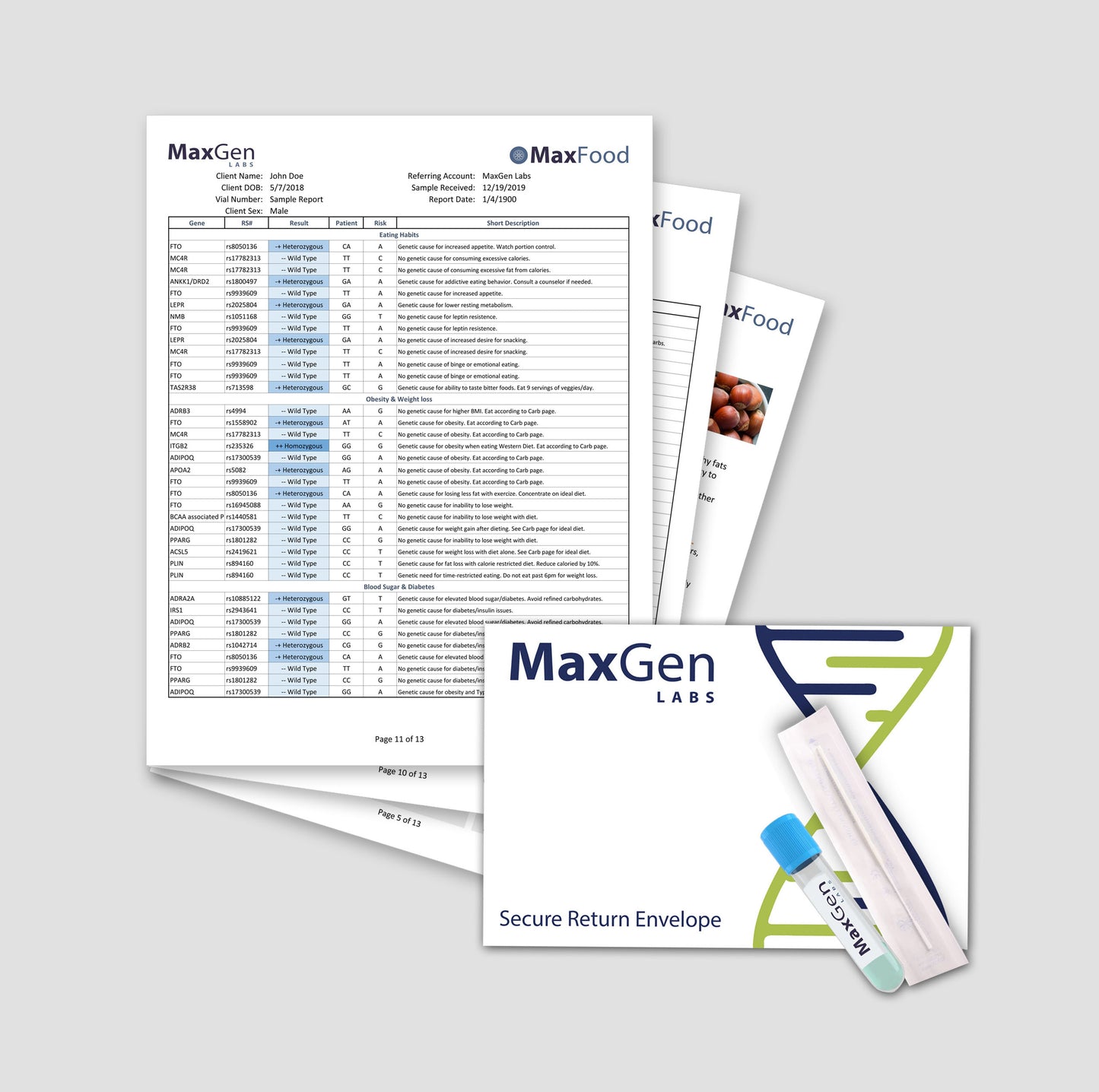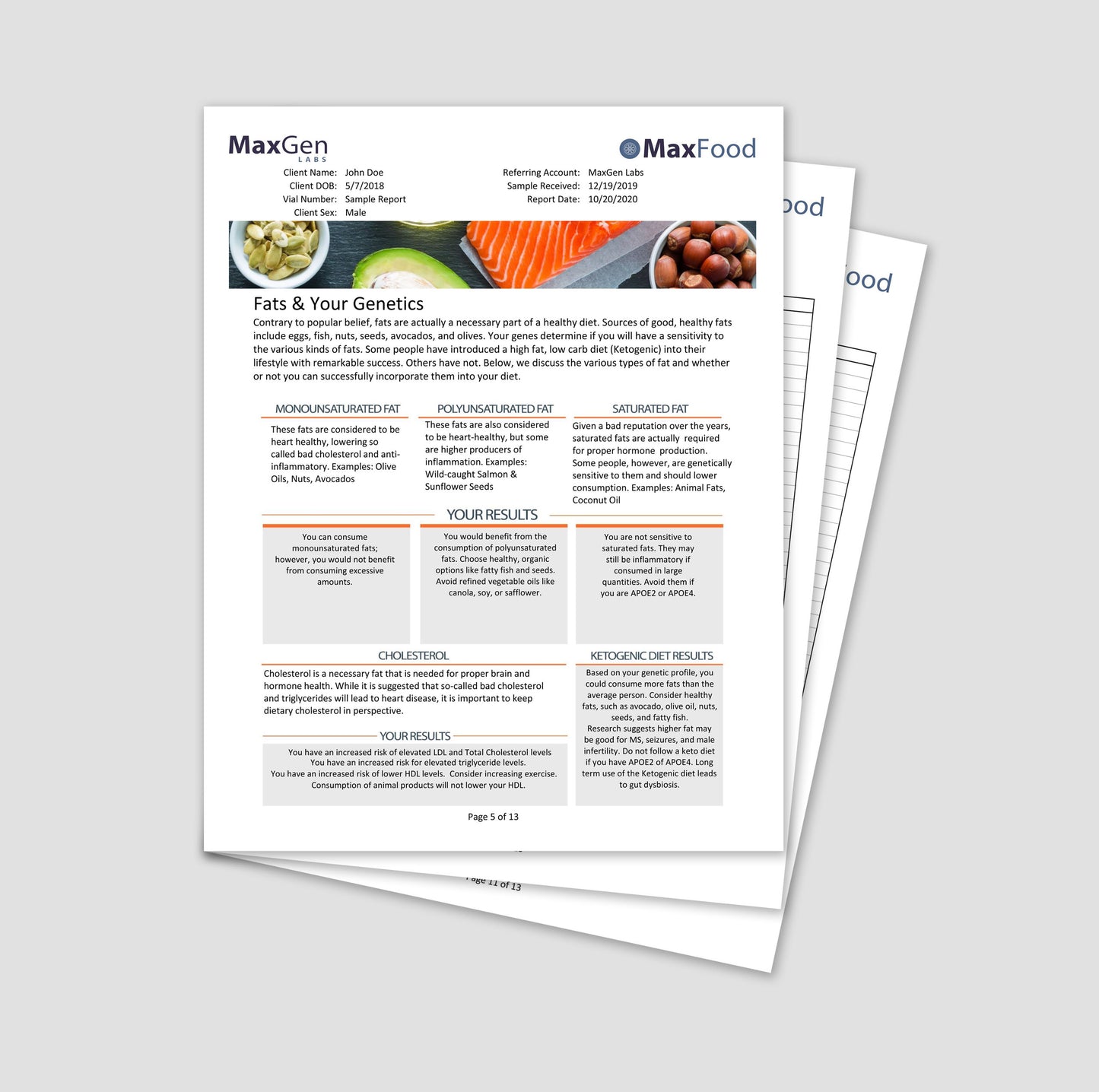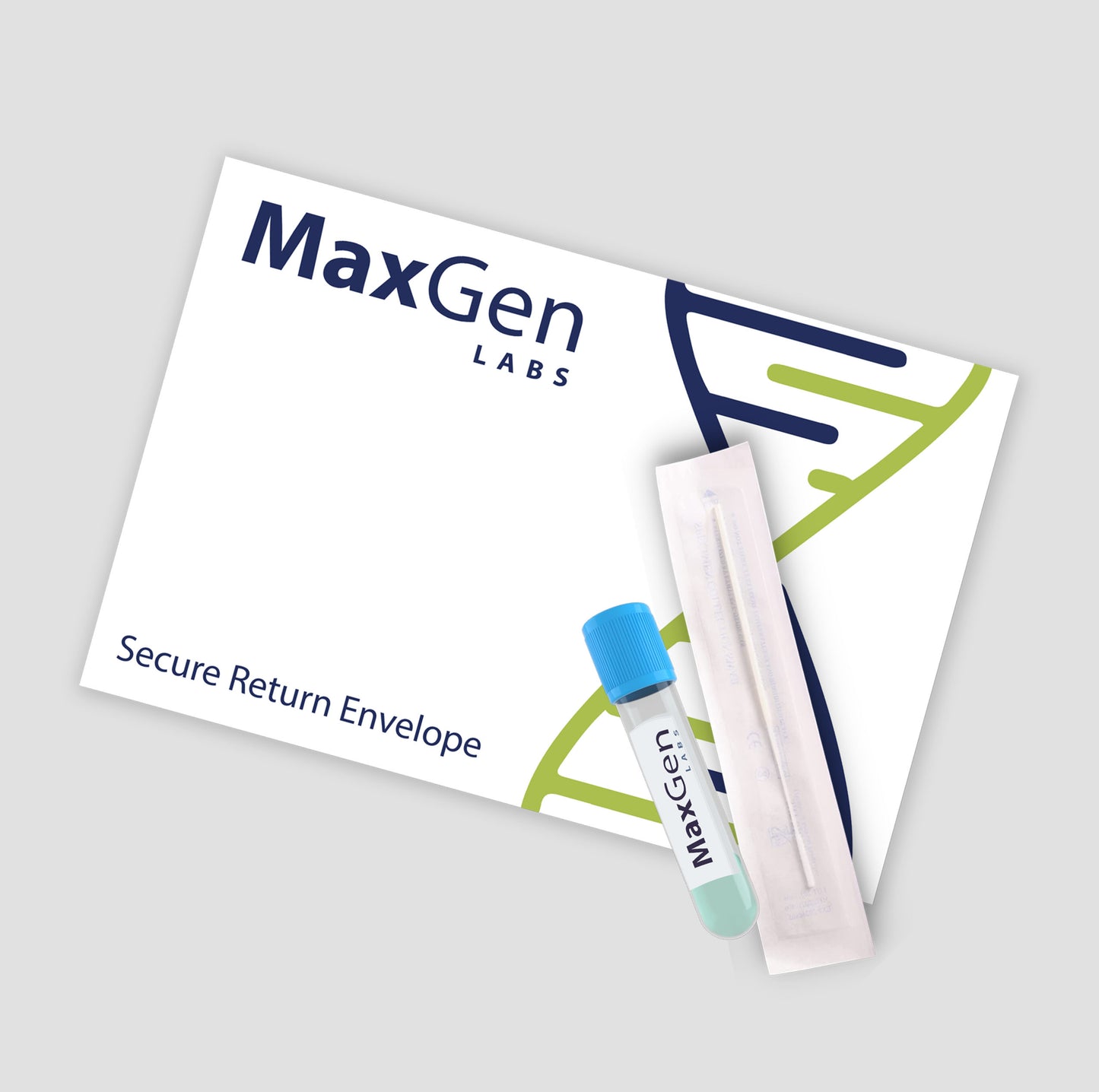 Details
About the product
Genes that are tested
Related Symptoms
What's included
Sample Collection
Take control of your diet like never before!
With a simple and non-invasive cheek swab, you will understand key influencers that help determine the best diet and wellness program for your genetic make-up.
Many genes influence how we respond to different foods and diet recommendations. From weight loss to digestive issues, your genes hold the key to optimal health through diet and nutrition. You will receive an easy-to-read, detailed 15-page report that will help you on your journey to a new you.
This report looks at the following areas of concern:
Fat & Carbohydrate Metabolism
Eating Behaviors
Vitamin Deficiencies
Food Sensitivities
Blood Sugar & Cardiovascular Markers
Obesity & Weight Loss Markers
Weight loss Strategies
Who should be tested
The recommendations in the MaxFood Panel are designed to help support genetic tendencies associated with food intolerances, obesity, digestive issues, weight loss, potential vitamin needs, and optimizing fat and carbohydrate intake.
The MaxFood is a great starting point for anyone who wants to optimize their diet and eating behaviors. From reports of people losing up to 150 pounds to even body builders reporting improved fat loss in responses to exercise, the recommendations are easy to understand and effective.
For a more thorough evaluation, we highly recommend ordering TheWorks! panel to include more advanced recommendations.
All MaxGen Labs reports are designed to safely recommend custom diet, vitamin supplementation and lifestyle recommendations. They do not diagnose or treat disease; however, the recommendations have helped thousands of people improve their health with many reporting significant improvements in certain conditions. Please discuss any changes with you make with your Physician.
CLIA Certified Labs
MaxGen Lab tests meet the requirements and are certified under the Clinical Laboratory Improvement Amendments of 1988 (CLIA) regulations.
Reliable Reporting
Our reports are designed by seasoned practicing physicians using peer-reviewed research and trusted by physicians worldwide.
Secure Data
Our customer accounts have bank-grade encryption and the highest level of protection to ensure your data is safe and accessible only to you.
Easy To Understand
You can easily get a clear picture on your health because our test results are simple to understand.
Personalized
The report you'll receive is specifically created just for you.